Dating a Single Mom: a Comprehensive Guide
It is not a surprise to meet a single mom nowadays. The divorce statistics beat new records every year. And there is no wonder that a man may choose a companion who already has a child from a previous marriage. And what should you do? How to build a relationship when a woman loves not only you but also her child?
In this article for you, we will tell how to build a relationship with a woman who has a child.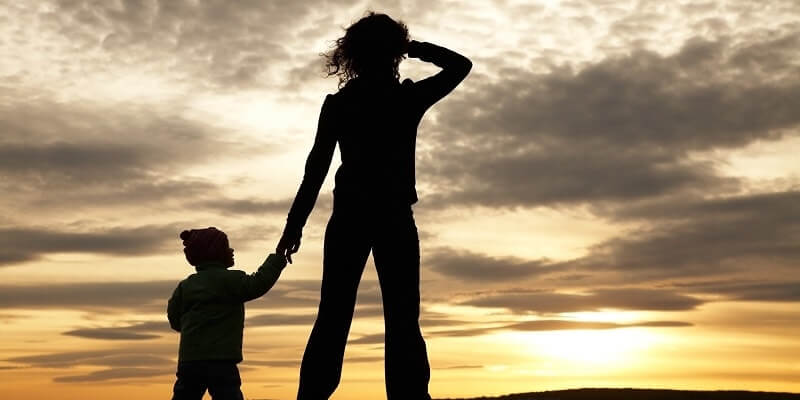 Are single mothers different than other women?
Men begin to doubt when they meet girls who have children. The society starts to dictate: "Why would you date a single mom and take such responsibility? It is better to find a girl who doesn't have children, with whom it is possible to raise your own children." As a result, men, despite the feelings, begin to feel discomfort dating a single mom, especially if friends and relatives don't understand them as well. But is a lonely girl with a child really such a burden as some people think?
Externally, they look the same as ordinary girls: two hands, two legs, one head and so on, but the inner world of each of them is unique. Single mothers are very different from childless or married women. So, you should take this into account. Most single mothers don't have much free time as single women who don't have children. They are closely related to the lives of their children and responsible for their well-being. At the same time, their own desires are deeply hidden under their layers of responsibility. And even if they forget the "game of love", they have certain needs as women and as mothers.
Therefore, a man, who is interested in single moms for dating, should take this into account. He should look inside her life in order to understand her better and not to forget about the existence of a child in her life.
Tips on dating a single mother
Are single mom and dating compatible things? Of course, it is! Look at our tips that may help you. In fact, it's quite easy to make contact with a lady's heart:
You have to be her support
Be patient. Call her regularly, even if there is no particular reason - even just for saying that you think about her.
Plan an upcoming appointment at least a few days before the expected date. When you take into account her circumstances and the eternal lack of time, you show her that you care about her.
Learn to listen to her. Probably she was alone for a very long time and had no opportunity to share her thoughts and feelings with a partner for many years. Give her time and proper attention. Talk to her about everything: how her work day was, what her children did, etc. Just listen to her. This way you build trust and intimacy.
It's not the fact that she wants to marry you
Don't think that she wants to marry you at the first opportunity. Men often have such thoughts as girls want men (they even don't care who it will be) only to live together, and children need a father. And such thoughts cause irritation. But the thing is that more often it's just a fiction. She is just dating as a single mom and that's all. It is possible that a girl has a strong antipathy for marriage and meets with you for sex or a desire to get distracted. So calm down and just get to know a woman better. In addition, it is quite possible that you may admit to yourself: "I fell in love with a girl with a child." So, one of the tips for dating a single mom is: smile and don't be afraid.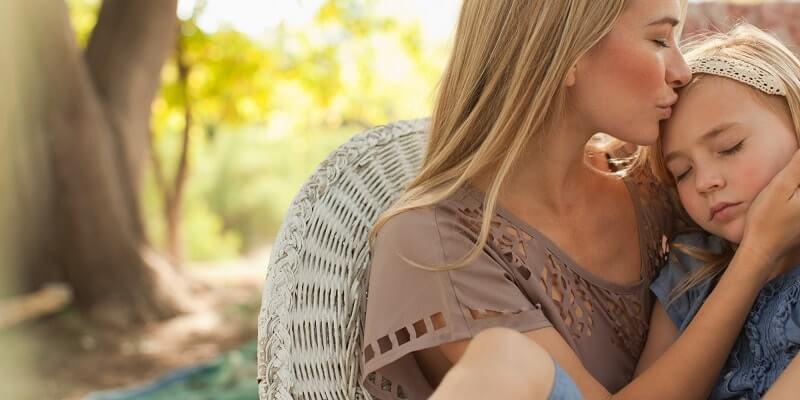 How to convince a girl that you are ready to get acquainted with her child
If a girl has become dear to you and you have firmly decided to be with her, then one important factor should be taken into account — she may look not only for a husband, but also for a father of her child in the case of a serious relationship. So, you have to show yourself from this side in the best way. How to do it and how to date a single mom?
First of all, don't ignore her talk about a child. Be interested in her or him; learn about his or her success in school, etc. But don't rush to get acquainted. When the time comes, a girl will introduce you. But try to enjoy a child when this moment comes because a sharply negative attitude towards a child can put an end in every respect.
And you have to show yourself as a real man who can take care of her and her child. This will be the main criterion of choice. Your skills or ability to speak beautifully, joke or do anything else will be put on the background. Find a common language with a child, show that you can fulfill father's duties, albeit not often, but the very fact is important. And then your relationship with this girl will necessarily be successful.
A relationship with girl with a child is a constant race against time
If you are accustomed to freedom, then it will be difficult to understand how busy a girl who has a child is. And therefore remember the important rule — you have to respect her time. Believe me, it is not an easy task for a girl with a child to find a couple of hours for herself and especially to spend them somewhere out. Imagine how difficult it is to have time for homework, find a person with whom it is possible to leave a child, dress up for a date and much more than that. Treat it with understanding and don't forget about punctuality. It will be strange if a girl comes on time, and you are late. Keep a clear schedule. If your companion says that she has only two hours, then it's only two hours and not a minute more — she has a reason.
Don't interfere in her relationship with a child
It is also important to say that you shouldn't go to extremes and interfere with advice on how to raise a child. Believe me, any advice on this topic will be perceived with hostility, regardless of that you wanted as best and, perhaps, tried to show yourself from the good side, as a caring future dad. There is no need to do this. Just keep your advice to yourself. Raising a child is her prerogative. She knows which school to choose for her child, where to rest, when to punish, and when to praise. To summarize, we want to say that if you decide to meet a girl who has a child, then you are already positioning yourself as a mature man who is not afraid of responsibility. And then just follow the rules that will allow you to bypass some of the pitfalls of such relationships.
Reasons to date and not date a single mom
Let's continue talking about a very interesting situation when a man meets a girl who already has a child. Is it necessary to build relationships with such a young russian lady? What is good and bad in them? We will weigh all the pros and cons and you will be able to answer the question "Should I date a single mom?"
1. She can have children
A girl with a child is probably not infertile. Unless, of course, there was any injury or illness during or after labor.
2. She still wants sex
More often girls, who have given birth to children or who have been married, have a higher need for sex. Plus the experience and skills are added.
3. She has a good body
If a girl could return a good body after giving a birth to a child, then her slender forms will be returned after the next pregnancy.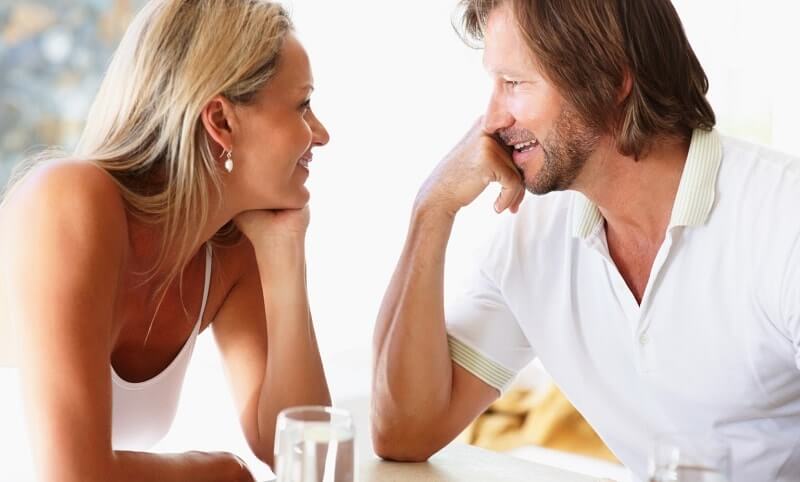 4. You have a chance to see her in a role of a mother
During the dialogue between a girl and a child, you can see her positive (love, care, tenderness, etc.) and negative sides (short temper, embitterment, inability to understand the situation). If you start living with this girl after a while, these qualities, most likely, will apply to you.
5. She is independent
A girl with a child can feed at least two persons: herself and her child. In addition, these ladies, most often, are able to allocate the budget well enough. And if a girl doesn't use material support from her parents or any other sponsors, she is definitely an excellent variant.
6. She doesn't need a luxurious wedding
If a girl was married once, then she would be ready to hold all the formalities much more frugal when you decided to legalize your relationship. A wedding will be cheaper and not very chic, and, perhaps, you will be able to limit yourself to an ordinary visit to the registry office and a modest romantic dinner.
7. She can solve her problems
As a rule, a girl with a child is already an adult girl who is able to solve many problems independently.
8. She has cooking skills
As a rule, a girl with a child has already learned how to cook well and tasty.
9. She has to be a good mother
You have an easy way to know whether a girl is a good mother. Sometimes it's enough just to look at her children. How do they look? Are they well-groomed or not? What skills do they have? How does a child talk, write, and read? Does her kid study well? Does her kid go to any class? And something like that.
Despite all pluses, there are some minuses.
1. A child still has a father
A child has a father. It is very important who he is and where he is. How often does he see an ex-wife and a child? Be sure to find out why the divorce happened. Figure out all these moments. Try to accidentally learn it from friends or relatives of a girl: all the details of their relationship, and, most importantly, the reasons of a breakup. History has the property of repeating itself. Therefore, you can repeat the fate of a child's father.
2. You will have to spend more money
Now you may have to provide for not two but three people. Even if a girl earns well at the beginning of the relationship, remember that you may have another child, so the young lady will not work at all. In this period, you must provide for four people at once.
3. You will need to establish communication and build a good relationship with her first child
If you don't get along, it's better to leave this relationship. Otherwise, it is doomed to quarrel, squabbling, and suffering until a child grows up and flies the nest.
4. She will give most of her attention to her child
A child can occupy most of the love, attention, affection, and tenderness of a girl. Thus, you will only have a small part of the energy and emotions. A girl can be occupied by a child too often. You will not be the main person in her life.
It seems that there more pluses than minuses. So there are no reasons to say that you don't want to date single moms. We can say that everything depends on you. If you have life experience and confidence in the correctness of your decision — the probability of success is very high!
There are no comments. Be the first