How to Court Russian Women
If you want to win the heart of a Russian beauty, you should know how to woo her. Before asking her out on a date you need to get her interested in you and make a good impression. This is your first step in courting her. When you start dating, you need to put in more effort in order to win her. Men often find themselves racking their brains over the courting methods. An eternal question "What do women want?" becomes their main concern. If you've never dated Russian girls, this question may seem even more complicated to you. Actually, it's not so difficult to find the way to a woman's heart. The following tips will help you in your endeavors.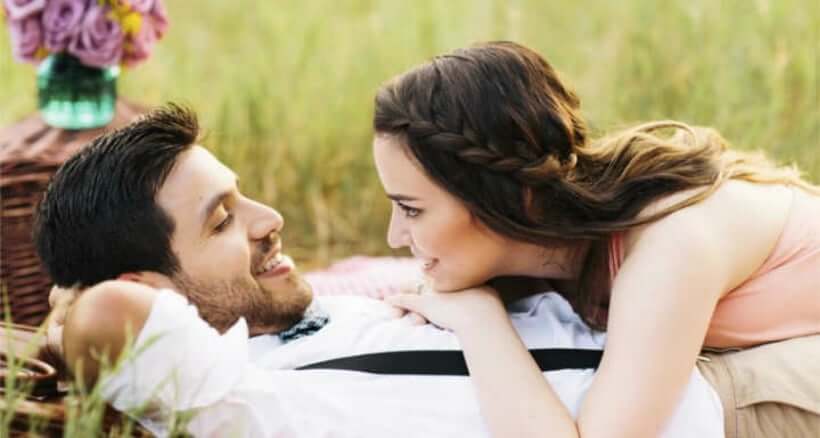 Employ a compliment
Complimenting the woman you like is one of the ways of expressing your attitude to her. However, you should be careful paying compliments to Russian women. Very often Russians identify compliments with flattery and don't take them seriously. That's why your words should go from your heart. In order to make your compliment sound sincere, focus on a particular feature of woman's appearance that you find the most attractive (eyes, tattoo, or curly hair) instead of saying something general. Also, keep in mind that the more doesn't mean the better in case with compliments. Don't flood her with nice words – she'll think you're desperate or crazy. If it's your first chat or date, three compliments will do. One should be paid on her looks, the second one – on her style or perfume, and the third one should praise her character. And they should be made not one by one but gradually throughout your interaction.
Act like a gentleman
If you want to impress a Russian woman, you'll need to remember all those old-school dating rules that are mainly dismissed by the Western culture. Russian men are chivalrous so you need be up to the mark.
If you go out on a real date, impress her by kissing her hand as a sign of greeting. This is something that turns Russian women on.
Offer her your arm as you walk. This is a nice excuse to touch her and make a good impression.
If you need to enter a building, open the door and let her go inside first.
Help her get out of a taxi or a car.
If you wait for her in a restaurant, stand up when she finally shows up, help her take off her coat and pull out a chair for her.
Pick up the tab and don't let her split the bill.
Dress to impress
It may be a revelation to you but women believe that the way you dress when you go out with them shows your attitude to them. So if your aim is to impress a woman and demonstrate that you're romantically interested her, you'd better dress up. Russian women do care about their appearance and they try to look their best all the time. It's obvious that they need a compatible man who doesn't neglect his appearance. If you show up wearing sweatpants and dress shoes, you'll turn her off once and for all.
Be attentive
One of the best ways to show your woman that you're into her is to be a good listener. Women like to talk but what they like even more is to understand that a man listens carefully to them and reacts to their words. It's important for a woman to be heard and understood by her man so be the one who listens for your Russian love.
Demonstrate your genuine interest in her personality
Women determine whether a man is into them by the level of his interest in them. If you want to win a woman's heart, let her know that her appearance is not the only thing that attracts you in her. For this, ask her questions about her interests, passions, likes, and dislikes. If she tells you about her achievements, express your admiration and praise her – she'll see that you respect her. Ask her about her family and tell her about yours. Family plays the most important part in the lives of Russians, so this topic will both connect you and help you get to know each other's background.
Bring flowers
A bunch of flowers is an integral attribute of courting and dating. Russian women love to receive flowers. They are the symbol of man's attention and appreciation. So, if you go out with a Russian beauty, bring her a bouquet or a single red rose to show your romantic intentions towards her.
There are no comments. Be the first