50 Sexy Messages for Your Girlfriend
Are Sexy Messages a Good Idea?
Many couples greatly underestimate the idea of sexting, considering it as something that teenagers would do. But sexologist Jane Cochling is sure that intimate messages or sexual photos that you send to your partner only strengthen your relationships. The main thing is that – it has to be unprecedented, it has to be something out of the ordinary. If everything is done correctly, then gradually you will be able to look at each other from an unexpected and new perspective. One day you may share your fantasies that you were afraid to talk about.
So, if you do decide to do that, we will help you take the first step. Remember that the goal of the game is to inspire, diversify relationships and, of course, understand whether you both like it or not. Often, people are embarrassed to talk about their fantasies, they are afraid of their partner's reaction, and in the form of a text message, it is much easier to do this.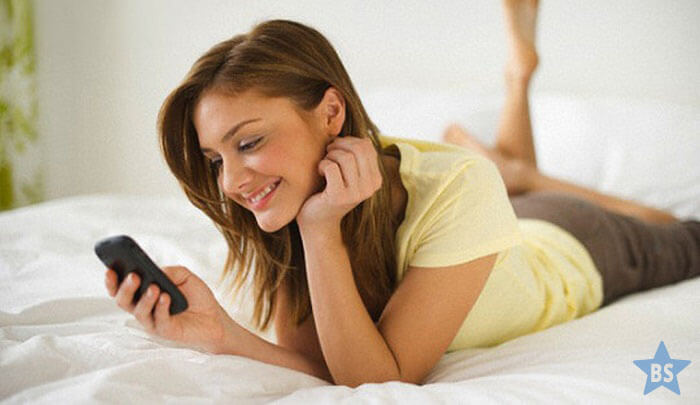 It Will Be Useful to Some and Harmful to the Others
It is useful in general to everyone, yet there are exceptions, for example, you know that your partner doesn't like online communication, or that they are very annoyed with each message that you send them. True, it is rather an exception to the general statistics. According to sexologists, 95% of men and 85% of russian women like texting.
How to Write a Sexy Text Message?
How to write the best sexy messages? Sexual correspondence with your (or with someone else's) partner is a test for anyone who does not make a living by writing erotic literature. But it just so happens that you cannot really go without it, sexting is needed to spark a new fire in a relationship that has been gradually dying.
If you decide to start sexting with your partner, then you will begin to enjoy it and will never be able to go back! So I hasten to share with you the rules of sexual correspondence. Throw out all the things you've thought about sexting, here's some new information to remember.
Start with shared memory
The best way to start sexting is to turn to a common sweet memory. "Remember, we were going to visit your parents, but your mother was ill, and we did not go" – something like that will not work, no matter how sweet this memory may be. No, the memory should be purely erotic, "Do you remember that rainy evening in May, when you were lying on your belly and reading a book, and I quietly approached, slipped on a banana peel and fell on top of you, after which we ..."
Remember that this is a dialogue, not a monologue
Are you sure that erotic correspondence is your calling, and you are ready to do it non-stop? Be careful, remember that correspondence is not a monologue but a dialogue. If you describe your sexual fantasy, and your partner responds with a negative reaction at least to this type of fantasy, then leave it alone and choose something else. Otherwise, it will be a cacophony of sexual requests.
Forget about emoji
Of course, if you are under 16, then you probably don't know how to communicate differently. (And, by the way, why are you reading this then?) In all other cases, emoji have the right to exist only in casual correspondence. There is no place for it in an erotic dialogue.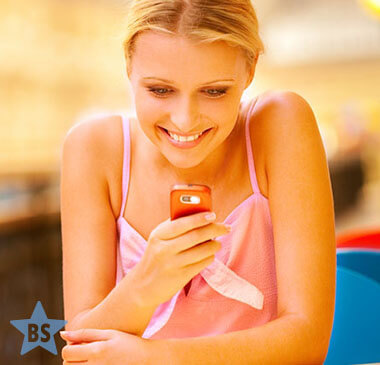 Forget about punctuation
This is perhaps the only case where the punctuation illiteracy works for you. Your partner will think that you forget to place commas and periods from the torrent of passion that has swept over you. They will be flattered by noticing this detail.
Send them half as many photos as they do to you
There is a certain element of teasing to it, you should not spoil your partner. So, try not to shower your partner with your photos. In erotic correspondence, there is no place for narcissism: with an endless stream of your photos, you will make a person think that you are just salivating over your own photos.
Do not send too intimate photos until they ask for it
For some reason, many people think that to send a dick pic (or a vag pic) is a good way to start sexting. After all, sexting is about that, intimate parts of the body. No, no and NO. Don't do that. Uninvited photos of your genitals may be a traumatic experience for your partner if they receive them at the wrong time. The only exception to this rule is if your partner asks for them directly. But keep in mind: if you break up, it is likely that your partner will show these photos to their friends.
Admire their photos
Do you want to encourage a person to new photographic horizons? Admire every photo they send to you. If you are too lazy to write complex messages, just send something on the lines of "OMG!!!" As if you are completely speechless with delight. Thus, we are now with the theoretic side of it, let's list some sexy text messages for her. Women love to feel their men's love and care, and you, as a man, will not always be around to touch and kiss her. Therefore, you should get quite good at satisfying your girlfriend with words alone.
Sexy Text Messages for Her
Women love to feel their men's attention at all times, thus, they need sweet sexy messages in their lives. Every man must know how to be good at sexting. Thus, we have compiled some of the best sexy text messages for her that we know.
You are light, gentle, airy. I can't overcome the desire to touch your skin. Every day of my life is beautiful because if it is filled with your smile, your laugh, or just your presence. It is vitally necessary for me to be with you at all times, everywhere, I am madly in love with you!
There are good times and bad times in life. There were happy days, and there were sad days. But happiness is certain only when I am around you. When you're around, the joy of any good moments doubles. And minor troubles seem to be not significant at all. It's probably because there are two of us, and we divide the problems in half, and we rejoice in the successes. You are the right person to share these experiences with.
What would life be like without laughter? Sad. What would it be like to live in a world without joys? Awful. What would life be without love? Lonely, and what would life be without you? Just nonsense. It's great that I have you, and love, laughter, joy, and meaning have come into my life. You are the most important person in my life.
You look like the weather: when you feel sad, you look like autumn. The rain sheds its tears. In joy, you are like spring: the whole world awakens with you. When you are horny, you are summer because you are hot, and you make me want your light. And when you are angry, you are like a winter blizzard. Yet you are my favorite person in the world, despite what the weather is.
My beloved, it's so hard to describe what happens to me when you are near. It seems to me that my soul gets a pair of wings, and they allow me to fly to heaven with all the joy you give me. Therefore, my dear, I thank you for being here with me and making me happy! (This is the sexy message to a girlfriend that is filled with love and is not only about making love but is also about your feelings in general.)
You are a gentle and sensual angel with whom I feel like I am blessed. You are my favorite person in the whole world, your purity and sensuality cause real thrill in me, and I am ready to worship your beauty every minute of my life. The happiness of being with you fills me with joyful warmth and instills unshakable confidence in the well-being of our cloudless future.
I want to hug you around the waist, hold you close and kiss you so passionately so as to fall under the ground and then fly up to the heavens.
I want your eyes to look at me with love and care. I want your hands to caress me. I want your lips to gently kiss me. I want your body with all the warmth that it gives me. I want you so much!
I see you every day, I undress you with my eyes, I touch you in my thoughts, and I cannot get you out of my head.
My erotic fantasies are so endless that the distance cannot hold them back, so now I am texting you. These were our sexy messages to send to her, we hope that you've enjoyed them and will put them to good use. Here are some sexy messages to him that you should definitely use.
Sexy Text Messages for Him
It is very important to send erotic and sexy messages to a guy that you love. You have to get creative with them, you have to fill them with your love. Here are just some examples of sexy text messages to send to a man you love.
Listen, what are you doing tonight? Do not think that I am implying something naughty! And if you think so, are you against it?
I want you everywhere: on the roof, in the elevator, every day and every hour but especially now!
The noise of the day, the headache and the merry-go-round of the upcoming morning. All of these things go away when we embrace at night. (Sexy good night messages are important, don't forget about them as well.)
Your hands love my body, they play a beautiful moonlight sonata on it, you make me go wild. You are great, you are the best at what you do.
I want to moan with every touch that you make, my skin is soaked with wet kisses, filled with the sweetest nectar of your passion. Tease me, I like it ... I want it ... I want your love, I want to sin with you!
I want to feel ecstasy and see how your body reacts to the joy of our sin...
There is nothing like an explosive orgasm, I want it now, and I want you to share it with me!
You feel like a fluffy pillow, I cannot get my hands away from you, you are mesmerizing.
I touch my skin with my soft fingertips ... I want you to be here with me, I want you right now!
I lay my head on your heart ... I am so drunk that I want to hear an echo of love pulsing through the night, seducing my heart.
I wish your lips would caress me, and I could ride the rainbow in the ecstasy of our love. These were the best sexy messages for her that we know, but what should you send to your partner when the sun comes around?
Sexy Good Morning Messages
Here are some cute sexy messages to send to your partner when they awake from their sleep.
You are so beautiful – you are so hot when you sleep, I want you so much. I want your warmth to be with me at all times, good morning, sweetheart!
The first sunbeam glides over your body, and I envy it that I am not the one to do so. But this is fixable, so the evening will come, and we will merge into one with you!
Good morning, my dear, are you still in bed? Don't get up, the surrounding world doesn't deserve you, you don't have to get tired of this routine of work, you have to be with me. I am running back home, I need you right now.
Let's do this in the morning, and the day will become a lot more interesting for both me and you.
My morning is truly good only when the night before was spent in your arms. I hope that all of my mornings will be good from now on, good morning, my dear!
Good morning, my love! Finally, the weekend of you not being near me is over. This is the time for us two, not anyone else. And even though we will have to get back to work in just a few days, let's cherish these few days that we have.
There are no comments. Be the first