Best Games for Couples: Gamification of Your Relationship
Family life, with all its problems, is able to extinguish even the most brightly burning fire of love, but this is not a verdict and a relationship can be saved. How to do it? The answer is simple – through gamification. This is an extremely popular topic nowadays. And we will prove the benefits of it in this article and also convince you that this is not just a buzzword.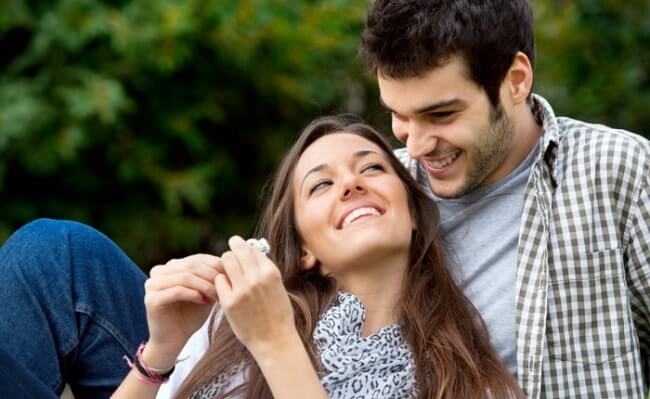 Gamification: what it means and how you take advantage of it
If you have a girlfriend – it is just wonderful. Everything is going well at the beginning of a relationship with a loved one. But over time, partners become just addictive to each other and the passion fades away. So, any relationships have to be diversified. And you can diversify them through gamification.
What is gamification?
Gamification introduces the elements of a game into everyday life. Why is gamification important? Everyone wants to feel vivid emotions with their partners. The biggest mistake of many couples is that they forget about some easiness in a relationship, putting in priority the solution of some home issues and the organization of life. But relationships suffer from the fact that lovers receive less satisfaction and often they are completely destroyed irrevocably.
As several studies show, games play a significant role in the satisfaction of partners and are very popular among couples. By introducing some element of a game into a relationship with a woman, you really can save it. You just get rid of routine in everyday life. After all, after several years of relationships or married life, it inevitably arises. And if you don't introduce diversity into your life, the consequences can be the most unpleasant.
Today the Internet is full of different tips on the topic of gamification of relationships, how to save them, resume them, etc. And statistics show that it helps reduce the number of divorces. If you really want to get results and improve your relations, then be prepared to really change something in your daily life.
So, how to diversify relations? These gamification examples below may seem impossible for someone. But these drastic measures will help you get the desired result and help to refresh your relationship. We suggest you start with at least a few of them. There are a lot of exciting activities that create a special atmosphere and give new sensations, you just have to decide to open them for yourself and not be afraid to use.
Best games for couples
Psychologists note that every adult remains a child in the soul and wants to have fun and play. Lovers are very similar to children: a smile doesn't disappear from their faces, they are constantly daydreaming, and have their heads in the clouds. There are more and more games for couples in love every year. Each couple, that wants to get closer in a game, will experience positive emotions together, just play and have fun. Here are games for couples to play:
Game apps for couples
"Ice Breakers for Couples"
It is a fun application that allows you to stay in touch 24 hours a day and also find out what your lovely girl thinks about various things related to relationships. If you are tired of finding fresh topics for conversation, an Ice Breakers for Couples is what you need.
"Couple"
This is one more mega-popular application for two. In fact, this is kind of social network. Here you can exchange messages, pictures, or photos. Moreover, the application is able to transmit your touch. If you touch the screen, your fingerprint will show up on her smartphone.
"Couple Foreplay Sex Game"
If you are not at the beginning of your relationship but a little further, then Couple Foreplay Sex Game will be perfect you. It is an exciting game for two. Here you can write her a clear instruction where and in what order she should touch and kiss you.
"LokLok"
LokLok is a great application that synchronizes screens of your smartphones. Now you and she can just draw hearts on each other's screens through your smartphones. It also can be called one of the best texting games for couples because you can send funny messages to each other.
"Fix a Fight"
This is a great application that can help you and your girlfriend overcome any quarrel without a fight (even the most serious). The creators included in the application a sufficient number of algorithms on how to do this. It is almost a psychologist in your smartphone.
Video games for couples
"Mario Kart 8"
Mario Kart 8 is a fun and easy game. It is perfect for russian girls and a good replacement for computer games for couples. Also, it is very easy to learn how to play it. A couple of races and your girlfriend will be able to compete against you for the first place. Or you can use the online version of this game and help each other. After all, it is much more effective to play in a team than alone.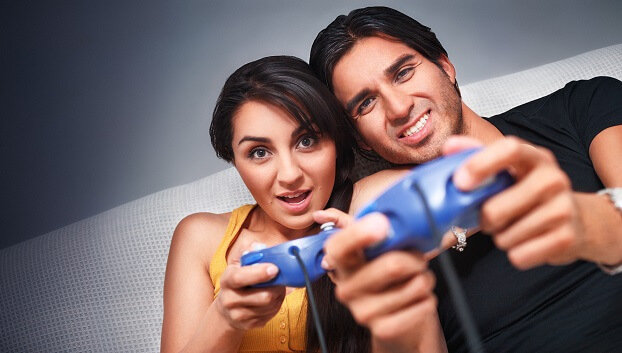 "Portal 2"
If you like more serious games and want some boring puzzles, then the Portal 2 will come to your aid. Here you don't need to hurry. You will solve various tasks, do experiments, and most importantly, be a team. Union for the sake of achieving a common goal in the game will help strengthen your emotional connection with a partner.
"Trine 2"
Why Trine 2? First of all, you should try it because it is very beautiful game. This means that your girlfriend will definitely like it. Secondly, even if your girl plays for the first time in her life, doesn't understand what she needs to do and dies every two minutes, you can always run to the checkpoint and revive her hero. Sooner or later, she will understand what's what, and it will be impossible to get her of the process. This is a great way to introduce your girlfriend to the world of video games!
Romantic game for couples
"Pantomime"
This is the game for a loving couple. This kind of fun games for couples is familiar to many. One of you come up with a word and tries to explain it with gestures, remaining completely silent. Your partner intensely fantasizes and tries to guess what word is being explained to her. The task can be complicated by guessing the word combinations.
"Exciting dice"
For this game, you should prepare dice and a sheet of paper. On the one side of the sheets write the body parts (hand, neck, lips, etc.), on the other side – indicate the action (bite, pat, kiss, etc.). Then everything is simple: one participant of the game rolls a dice and gets a combination of what needs to be done (bite your neck, kiss your hand, etc.). It is like board games for couples.
"For You"
This game is one of the most unusual. What is its originality? At least that this game lasts 2-3 weeks and you can play it only once in your life. This game includes two envelopes – red and blue. There are 15 cards with tasks in each of them. Each task should be a surprise for you and your girl. These tasks can be both incredibly simple and with a dirty trick.
"Would you Rather?"
This is the question game for couples. You will learn a lot about each other. This is a great way to know a girl from an unexpected side. After the game, you will feel that you literally read this person and know her from A to Z.
Sex games for couples
Games for adults can be a great prelude to sex or complement the process of love, bringing in it new emotions and impressions. In addition, they may bring previously unknown sensations. Most couples look for diversity of sexual life. And it is not at all necessary that the reasons for such a desire are a boring relationship or the desire to fall in love with a partner again. A good variant of changes in an intimate life can be role-playing. Thus, you can realize secret fantasies and at the same time not be afraid of being misunderstood. In addition, erotic games will help you learn to trust each other and better understand your partner.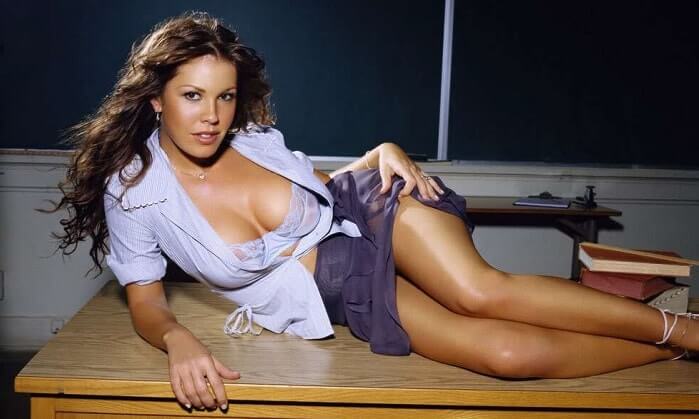 The main condition for sexual games is the participation of both partners and their emancipation. Forget about embarrassment and have fun. Of course, everyone has their own fantasies. But among the huge variety of games for adults, you can still choose the most popular ones, which are popular among most men and women.
"A patient and a nurse"
Of course, this game is in the lead. Probably every man imagined himself as a helpless patient, who is seduced by a caring and sexy nurse. If desired, you can change roles: let her be a patient who is seduced by an attractive doctor or, vice versa, she seduces a doctor.
"A teacher and a student"
No less popular is the image of a teacher. A strict teacher leaves a careless student after class, but can't resist his charms.
"A teaser"
The game Teaser can be a good prelude to sex as well. During the conversation, you can gently touch the woman's hand, run through her hair, etc. The essence of the game: you offer something but don't give the opportunity to get what she wants. The main thing is not to overdo, otherwise, you can cause irritation of a partner.
"Mirror"
A Mirror is another game based on preliminary caresses. The rules are as follows: you caress a partner and she tries to repeat the same movements towards you. The game is good because you can show your erogenous zones without extra words.
"Naked Twister"
It's the same twister you play with your friends. The only difference is that now you are playing it together with your loved one and absolutely naked. Don't forget to snuggle up to each other during the game. Although, even if you do not want to, it's a twister! So, you have to...You can implement and come up with a lot of erotic stories in real life, thereby fully enjoy mutual pleasure from sex.
When we become older, we try to control everything and we don't have time for entertainment. And then we transfer all these things into a relationship: we build serious, strong, stable relationships, which in the end, don't look like romantic ones. They lose their initial carelessness, joy, and ease. But there is a way out from every situation. In this case, this is gamification. Show your inner child, discard all worries, and flirt with each other. Different communication games for couples will be perfect for such case. There is no competition for the championship in them. And also there are no losers. There are only burning emotions, feelings, and love of two people.
There are no comments. Be the first