Top 10 Places to Meet a Single Mom
To get acquainted with a girl, be prepared for this always and everywhere because a good girl may be near you, and you may not even notice her. Practically any location where women with children get together and spend their free time is a good place to find a single mother with kids.
And when you see a woman you like, do not miss the opportunity. If you can ask for her phone number, then do it. Do not be afraid, nothing bad will happen even if you get rejected. If there is an opportunity to approach, feel free to do it because women love confident men. If you want to know something about her, just come and ask, use this as an opportunity to communicate and show yourself. When you feel a desire to compliment the girl you like – do not hesitate, a small present, a flower, and kind words will melt her heart.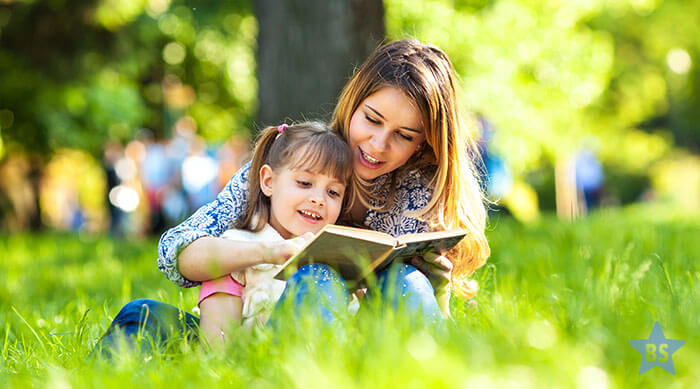 Remember, you are the head of the family, confident and decisive. Just do not be too serious, good humor and witty jokes will add you extra points. If there are some awkwardness and shyness in communication, do not panic because, as the acquaintance develops, the constraint will pass. Also, some embarrassment is better than banal arrogance and gross neglect. Of course, the golden mean is needed, but the initial shyness is also okay. The perfect place to meet single mother is where you will feel comfortable and can openly approach a woman. Let's get closer to business and investigate where you can meet a single mother for serious relationships.
Top 10 Place to Meet a Single Mother
In the era of information technologies, to date women online and meet a person on a dating site is easier than ever. But we should not forget about real-life locations where you can see a person, talk face to face and show all your charms in a live conversation. A good place for single moms to meet a man is a spot where their circles of interest intersect, and they are likely to run across each other. Those should be places where single men like to spend their time and where busy moms, having tight schedules are involved in some kind of activity either connected with their children or spend time apart from them. Such spots can include playgrounds where moms seek a company to spend time while their children enjoy riding on a swing, a man looking for a relationship can make a wonderful companion in this case. Other such places are of common interest of many people, for example, shops, cafes, community events and even work. Below we've tried to shed light on where to meet young single moms apart from girls gallery online.
Park or Playground. This is a traditional spot for moms to get together and discuss the latest news as their children are busy playing. However, you should pay attention to the two factors of whether a woman is ready for acquaintance. The first one is the presence of a ring on her finger as not all lonely women who walk with their kids without a man are currently single, they can be involved in bringing up children while their spouses are at work. Another important thing is the appearance and a general image the girl has. If she looks messy, is dressed up carelessly, doesn't wear makeup or looks exhausted, she may not be ready or wanting to build a relationship at this stage of her life. Maybe she is too busy arranging other spheres of life, for example, career, the education of her children, and she is not looking for a man. On the contrary, if a woman that is walking with kids looks tidy, has a beaming smile and is open to a conversation, this indicates her readiness to enter relationship, love and be loved.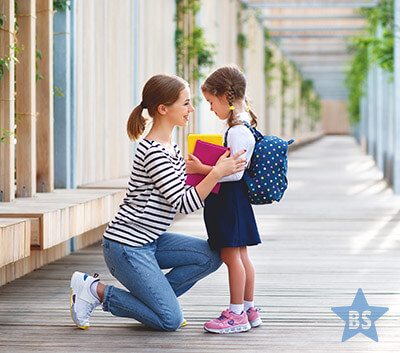 Community Events. Every local community, be it a school, the neighborhood authority or even a town arranges small celebrations and interesting events from time to time. When such occasions are being held, single mothers take their children to have a nice time with family and wind down themselves. On such a local festival, music days, celebrations of the national holidays you can meet a woman with kids that is open to dating. For example, where's the best place to meet a single mom on mother's day? Of course, on the celebration of this occasion, any woman that has kids and seems to be without a spouse on such an important day is surely single. You can approach her, offer to drink a cup of coffee together or buy her children ice cream and have some nice time altogether. Community events include Halloween, New Year's Eve parties, the opening of a shopping mall, cinema or another establishment, exhibitions and guitar evenings. They can be held at different points according to the occasion, but what is most important, they are all local events. It means they will be held not far away from your destination and chances to meet a person that lives near you are higher.
Online. Another way to easily find a girl. It is very simple. The most important minus are the doubts about the person as you could be never sure of why the girl has turned to this last resort to seek a partner and whether she is the same in real life as on the pictures. There are good girls on dating sites who are a minority there, but it doesn't mean that to find a girl that is suitable for serious relationships is impossible on a dating site. Even in general many people found their life partner online. Another question is where to meet single moms specifically? On special sites, there are many of them aimed at women who raise the kids on their own and those who wouldn't mind getting acquainted with such ladies. You can google these specific dating platforms or use any other dating site because on many of them you can make the search results more concrete. For example, just add "having children" to your preferences of a girl, and the system will show you only those girls who have kids.
School Events. Another good place to meet single moms if you have children is school! Attend parents' gatherings, school performances of your kid or fair held by the educational establishments your son or daughter study at more often. You can even chat a little bit and ask your children whether they have classmates who are being raised by just one of the parents. Meeting a woman who is dealing with bringing up a child alone, you will have various topics and things in common to talk about. You will surely understand each other, discuss hardships you have to go through every day and how proud you are of yourself that you did not give up and of your children's achievements when they succeed in whatever it may be. You can offer such a woman help, for example, suggest to drive her children home after classes, do groceries at the weekends together or say that if she needs any help with home duties that require a man hand, you will be glad to come.
What is more, you can both take your children and spend time together in a café, amusement park or at the cinema, not only the kids will be glad to go to an exciting place and spend time with their friend, when the younger generation gets distracted and busy about their activities, adults can have some personal time and get to know each other closer.
The Gym. Fitness room (yoga courses, pool, dancing and more) is one of the best places to find a single mom. You are already united by something in common. This common, multiplied by pheromones of a half-naked sweating body is an excellent base for unrestrained communication. In the end, it's just nice to know that your chosen one is trying to keep fit regardless of how many duties she has.
Women who have children that they are raising on their own and go to the gym to stay in good shape at the same time deserve twice as much respect as those who just attend working out classes. They did not give up after a breakup, divorce or other emotionally hard events in their life that resulted in them staying alone with a child. They manage to get themselves together and do efforts to become healthier and look better. If a single mother attends the gym, it is a sure sign she still feels young and beautiful and is seeking a relationship. She is open to communication and works out to prove that moms can be sexy and hot regardless of how many tasks they have to deal with every day.
You should compliment her on that, for example, that she looks excellent and serves as a good example of a multi-tasking person for their children and a brave woman to other moms. She will surely appreciate such a gesture, and if you get rejected romantically, you can at least stay friends and work out together from time to time.
Community Classes. Dancing classes for adults, learning languages or any other courses of Certification training are places where you can meet a single woman with kids. It doesn't matter whether they started attending the classes because they felt an urgent need to continue their personal development and growth or those were required measures to find a job or get a promotion. If a woman has decided to learn something new, become generally more educated and receive necessary knowledge, this deserves respect. What is more, if you attend the same classes, then you may be interested in similar things or even have the coinciding schedules. Where to find young single mom? Of course, at a place where people learn something new. You can suggest to help her with the home task, discuss the information received during lectures and seminars afterward in a cozy place or help her with children. Chances are if she combines studying, working and looking after her kids, she will not be at all against your helping hand.
Single Parent Support Group. Another place where people with similar life circumstances and hardships get together. If you attend such classes, you must be a single dad which means you will have things in common to discuss with any of the women you meet at such gatherings. Raising a child on your own is hard, no matter what age or sex you are, a family is what keeps people in balance, means they have a person to rely on in dealing with children. This is something all single parents lack, and it seems that such support groups have been created just so that people with the same problems meet each other and fall in love.
If you notice a woman that attracts you on one of such meeting, you can relate to her story and feel that you have a special bond, do not hesitate to approach her and suggest moral support or help in everyday life. This is a great way for two adult mature people, who have got through a divorce or another negative experience that made them a single parent, to meet and build a family together.
Work. Offices, cultural establishments, big companies, social sphere or restaurants – we all work in different spheres and are surrounded by various people. Try to take a closer look at your colleagues or acquaintances at work. Maybe among your female coworkers, there are some single mothers you respect and would not object to getting to know them closer.
Such women are multitasking because they have to combine different duties in their everyday schedule, take children from school to home after work, cook dinners every evening and breakfasts every morning, keep track of what their children do and how they feel while working at the same time. They are also loving and caring, you can notice it even in their manner of communication. On the contrary, they can sometimes look stressed and exhausted, it means you should suggest them your help after work and who knows, maybe one day you will have a family of two loving people with the same job and a few lovely children.
Local Parties. Moms want to have fun too. A night club is probably not the best place to meet single moms because it is not very appropriate for a woman with kids to spend the night at such places. But when we are talking about day theme parties or events of cultural or educational direction, many intelligent and interesting people attend them.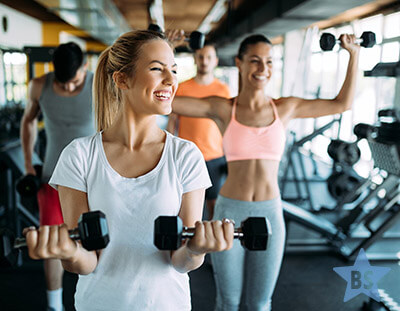 Among them, there must be some gorgeous, aware, funny and open to communication women. Not only you can have a great time at such parties, but you will also have a chance to meet new people from your local community and maybe a potential partner. You can start an unobtrusive conversation with a woman, talk about the news of your town, discuss whether you both like the organization of the event and find some points of convergence in what you find interesting. Especially great is when a woman decides to bring her children with her to such a party, you will immediately spot such a lady and understand that she is a single mother, you can play with kids and make them laugh, stay funny and use your sense of humor. If her kids like you, this doubles your chances of getting to know her closer.
Medical institutions. The worst thing for any mom is when kids get ill. But this plays for your benefit if you want to meet a single woman with kids. Because you can run across each other at a hospital or an establishment connected with health care. We all are regular humans and can feel not good physically from time to time, we attend hospitals and seek help there. Especially if you see that a woman is depressed or feels miserable because of the state her child is currently at, you should suggest her help, try to cheer her up, consult if you have dealt with similar diseases or have knowledge in this sphere. So, next time you are in a hospital, try to sneak into a pediatric department, and you will surely meet a lot of moms there. In such a moment, women are especially weak and need a lot of love and affection, a shoulder to cry on and a person to tell them that everything will be good. If you perform this role, she will remember you as somebody who did not leave her alone in the toughest moment.
By the way, do you know what qualities a girl values most in a man? Single mothers are not an exception:
Girls love caring. If you help bring packages from the supermarket, refuel her car, or hold the door, you show that you are a gentleman ready to take over some of her duties and be there for her. Various ways to express care, love and serious intentions exist and if you turn to them, a woman will be charmed and regard you as a potential confident and reliable father for her children.
Girls love confidence. Confidence is equal to sexuality. But to be self-independent does not mean being arrogant or obtrusive. This means respecting her boundaries, give her time if she needs a little more to believe a man and trust you, show readiness to build common future and solve the problems that will appear on your family's way.
Girls love compliments. Indeed, complimenting somebody on real features that is not just empty words is an art. Single moms are women who miss the romance and receiving kind words of love especially hard. They have to deal with a tough life of bringing up children on their own, not having somebody to reassure them of how powerful they are every day, and they give love to their kids but have nobody to seriously give it back to them in case kids are too small and not conscious. Tell her how beautiful, caring and strong she is, make her feel special again to conquer her heart.
There are no comments. Be the first