Top 15 Movies About Complicated Relationships
A love story has always been one of the most popular plots for a movie. People are interested in other people's lives, especially their romantic relationships. We know that those stories are made up and almost always have a happy ending, but we compare what we see on the screen with our own romantic experiences, and often can draw valuable conclusions.
Psychologists from the University of Rochester compared the effectiveness of different couples therapies and found out that those partners who watch and discuss 5 movies about family relationships a month, in which the characters go through a series of trials, are more satisfied with their relationship. The effectiveness of watching relationship movies on netflix is said to be as high as a family therapy session.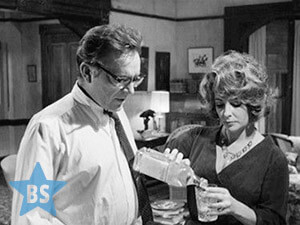 It's unlikely that a light rom-com will teach you some important lesson or make you review your current relationship, as their aim is mainly entertaining.
However, if you want to gain insight into different types of relationships and issues a couple may face, then you need a list of the best relationship movies that will get you thinking.
Who's Afraid of Virginia Woolf? (1966)
This psychological comedy-drama film is a true masterpiece among the movies about complicated relationships. Based on the play by Edward Albee, the film tells the story of a married middle-aged couple, Martha and George (Elizabeth Taylor and Richard Burton).
Over the years, they have got used to each other so much that the only way for them not to get totally bored is to taunt and humiliate one another.
One night, Martha invites a young couple to their house, and here the weirdest part begins. Watching all that, you try to understand why two people are constantly trying to hurt each other. And you have this one thought in your head, "I don't want to have anything like that in my relationship".
Two for the Road (1967)
The main message of the film is that a long-term relationship is a long journey, full of challenges and ups and downs. Mark Wallace and Joanna Wallace, a married couple, take a road trip to Saint-Tropez. On their way, they recall the beginning of their relationship, some events of their married life that resulted in a certain tension between them. The trip turns into a deep analysis of their life, they get it off their chests, and it helps them sort things out. There is a symbolic scene: when they cross the France-Italy border, they leave their past worries in the past and enter the new stage of their relationship.
5 x 2 (2004)
The arithmetic in the title means that the film features 5 episodes of the life of two people. The plot unfolds backwards.
The film starts in a lawyer's office where Gilles and Marion get separated. Then viewers become the witnesses of how their relationship developed in the reverse order.
Shortly before separation, there was a dinner party at which infidelity was disclosed. Then, the birth of their son is shown. Episode 4 is their wedding day.
Episode 5 shows the beginning of their relationship. The fragments of their story are all interconnected, one becomes a sequence of the previous one.
The fate can facilitate the meeting of two people, but it's up to them to get it to a happy ending.
Revolutionary Road (2008)
The film is worth your attention at least because it stars Leo DiCaprio and Kate Winslet.
It's important to have a dream and follow it, but what if your dream ruins your reality? This is what happens to a young couple who thought they wouldn't be like others and as a result ended up disillusioned and miserable. Everything is bright and cloudless at the outset of their married life.
Frank and April think that they will fulfill all their plans and never let the routine into their relationship. However, everything goes according to a trivial scenario: Frank gets a job, kids arrive, April becomes a housewife.
But April doesn't stop building castles in the air but does nothing to fulfill her dream, and this leads to fights between her and Frank. Throughout the film, you'll see only a couple of happy moments in the family life of this couple. This is what happens when people spontaneously choose the wrong life partners and are focused only on their wants.
He's Just Not That Into You (2009)
Movies about dating and relationships can be very useful in terms of practical knowledge.
When it comes to romantic relationships between men and women, people always have questions. This film will help many women understand men better. Five women, five different stories.
What girls can learn from this movie: don't force a man to marry you, don't become his mommy, don't be clingy, don't get intimate before you become close enough.
These tips are not new, and some might find this film boring, but if you'd like to peep into other people's lives and see how they build relationships, this film will be a good choice.
Think Like a Man (2012)
Four girls analyze their past relationships and decide to find really decent men using the tips given in a famous Steve Harvey's book "Act Like a Lady, Think Like a Man". They meet four men. One of them is infantile and afraid of serious relationships. The second guy is unsuccessful and works as a waiter. The third man is a player, a Don Juan, who is not looking for something serious. The four one is a mummy's boy. Each of the girls follows the recommendations from the book. Watch to know whether they work.
Last Night (2010)
Have you ever thought of committing adultery? Have you ever been a cheater or prey to a cheating partner? Sometimes partners are unfaithful to each other. What pushes them towards infidelity? Movies about cheating in relationships can shed light on this phenomenon. And Last Night with Keira Knightley and Sam Worthington touches upon the psychology behind cheating. This is a story of a young couple that one night is faced with a choice: to cheat or to stay faithful.
One Day (2011)
Emma and Dexter were together for 20 years.
Well, most of this time they were just friends (if not to mention their intercourse on the day they met), because they were way too different to become a couple. However, everything is not so simple here. They don't lose touch throughout 20 years. For this reason, this film is often listed among the movies about long-distance relationships.
Their whole love story is shown only through one day, the 15th of July of every year.
They support each other in different life situations but try to persuade themselves that this is just friendship, though deep down feeling that it is true love. The film teaches how important it is to be able to recognize your soul mate and not to deceive oneself.
Men, Women & Children (2014)
The film is a reflection on the relationships between people in the era of the Internet technology. Do people become alienated and less humane in the cyberspace? Or new technology doesn't affect people's ability to love, hate, empathize, envy? Jason Reitman, the film's director, doesn't give direct answers. He just offers several stories of adults and teenagers whose lives are affected by the virtual world.
500 Days of Summer (2009)
This film is about a boy and a girl, not love.
He loves her, she wants to be just friends with him. It's a sad scenario for every guy.
Usually, it's men who avoid serious relationships, but in this film everything is vice versa, which makes it stand out.
Anyway, the lead characters have 500 days of their relationship with all its attributes. The message of the film is a piece of advice for all the broken-hearted people: don't focus on a failed relationship. The best is yet to come.
Sleeping with the Enemy (1991)
Laura and Martin are a young couple, married for 4 years.
They seem to be a happy and successful couple.
But no one knows that Laura is afraid to enter their house and be one on one with her husband. Once they cross the threshold of their house, Martin turns into an aggressive misogynist. One day, Laura decides that it's better to die than to live in a constant state of fear. She stages her own death to escape from her abusive husband. Movies about abusive relationships help to recognize abusive partners and encourage to end toxic partnerships.
Friends with Benefits (2011)
Today, people value freedom in relationships.
Being exclusive with someone means depriving oneself of the much-cherished liberty. In Friends with Benefits, the main characters maintain a casual relationship. This is what they both want, because neither of them is interested in a serious committed relationship.
Being one of the best movies about relationships, this film propagates that partners can and should talk about sex openly, reveal their fantasies, and share their likes and dislikes.
Newness (2017)
There is a tendency towards open relationships in the contemporary world. If you don't know what exactly it is, maybe movies about open relationship will make it clear for you.
Newness is a story about two young people who are constantly searching for new partners through a dating app.
They find themselves on a date thanks to this app and decide to continue their relationship keeping it open. They are honest with each other, but they are not physically faithful to one another. Watch this film to decide if this kind of relationship could be an option for you.
Sorry If I Call You Love (2014)
Couples in which a man is older than a woman are quite a common thing. No wonder, there are many older man younger woman relationship movies.
The main character of "Sorry If I Call You Love", Alex, 37, proposes to his girlfriend Elena, but she freaks out and leaves him.
Then, he accidentally meets a 17-year-old Niki, and gradually, despite the age gap, they fall for each other.
Vivacious and spontaneous Niki brings vivid emotions to his life, but they begin to quarrel as they are very different.
Do they end up together? Watch to find out.
Guess Who (2005)
A black girl brings her white boyfriend to her parent's house. This is one of the interracial relationship movies in which parents don't want to accept the in-laws of a different nationality.
But since it's a romantic comedy, expect a happy ending.
This film is a cover of the 1967 movie Guess Who's Coming to Dinner featuring a romantic relationship between a black man and a white woman.
There are no comments. Be the first