Valentine's Day 2019: Date and Gift Ideas for Her
Valentine's Day is an excellent occasion to arrange an unusual date and have a great time with your loved one. The main thing is to plan all the details in advance to surprise your beloved one and make this day unforgettable for both of you. Many guys often forget about Valentine's Day, and some of them may even wonder, "When is Valentine's Day 2019?" Remember! Valentine's Day 2019 is celebrated on February 14th. Girls always remember about it and wait for surprises from their beloved men. But be sure that if you forget about Valentine's Day, your girl will remember the lack of gifts and courtesies on this day for a long time.
A romantic date is an opportunity to cause a storm of positive emotions and plunge into the magic of your love story. To organize a romantic date for two is easy because every city can boast with a lot of things to do for Valentine's Day 2019 and interesting places to visit with your loved one. Even if your soulmate is not romantic, an unusual date will not only surprise them but also leave an unforgettable impression for the entire life. The main thing you shouldn't forget about is to give a lot of positive emotions and make a surprise for a life partner. We are going to tell you the most unusual and original Valentine's Day ideas on how to arrange a memorable romantic date.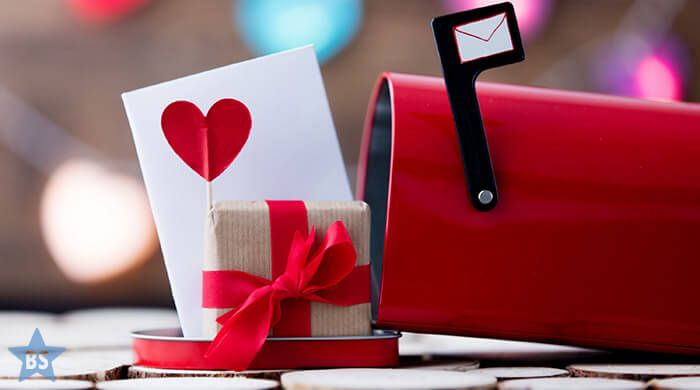 Valentine's Day Ideas
How to make Valentine's Day 2019 unforgettable? How to surprise a loved one? We offer you 8 interesting and original ideas of a successful date.
1. Adult Games
On the night of February 14, you can play the game "for adults." Such games are great entertainment for couples who eager for sense impressions. Such a kind of date gives full scope to imagination and causes a whole lot of pleasurable sensations. Make a list of romantic prizes and games in advance, prepare a set of things that you will need in love games.
Think about your outfit: it should be something extraordinarily unusual like live roses covering your breasts (pin them to your bra), fashionable underwear, or complex oriental draperies. You can play various strip games, draw with chocolate on the body of your beloved one, arrange erotic photo sessions, mark the places on the map where you would like to make love, or learn how to dance the tango while undressing each other.
2. Body Sushi
You can offer your partner an original dating idea with body sushi. Nothing stimulates the senses more than eating food from the body of a loved one. The ceremony of body sushi is the most exclusive form of serving this dish. However, it is very popular around the world. It is closely related to Japanese culture and the cult of the female body, which is of particular importance in the Land of the Rising Sun.
It does not have to be typical Japanese sushi (although it is possible to purchase exactly a set for body sushi). A good alternative would be a sweet dessert with fruit and whipped cream. It is one of the most creative and tasty Valentine's Day date ideas.
3. Night Hotel
If you want to feel home comfort and coziness but at the same time, get away from the problems of dirty dishes, noisy neighbors and other households "charms," then rent a hotel room. They say that a change of scene has a positive effect on a person. It is indeed the case. Why don't you get out of your apartment to spend time in a good hotel?
Take care of everything in advance. In many hotels, loving couples get nice bonuses on Valentine's Day. It can be an originally decorated room, champagne and fruit baskets, chef's specialties or other pleasant surprises that will make your evening unforgettable.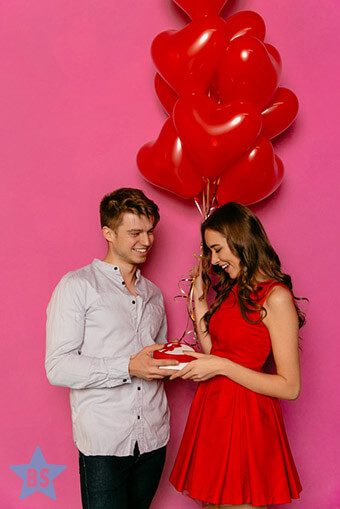 It will be great if you book a room with a jacuzzi. Probably, your sweetheart has always dreamed of a champagne bath. All russian girls surely dream about it. And now you have the opportunity to fulfill her dream! Fill the bath with champagne (at least by half), light the candles, turn on romantic music and invite your loved one to the room. A bottle of good wine and sweets will make your date more enjoyable. If you do not have enough money for a champagne bath, then a simple romantic evening in a jacuzzi can still be memorable for a long time.
4. Journey into the Unknown
If you and your beloved one are crazy about everything new and unknown, visit a place where you have never been before. For active young people, sightseeing tours and trips will be the best option for a date on Valentine's Day. Perhaps it will be a new city, an interesting museum, a beautiful park, or just a cozy restaurant that you have long been planning to visit. It is one of the most popular Valentine's Day 2019 ideas.
5. Love for Animals
The most touching idea is to take your beloved girl to a petting zoo. Rabbits, guinea pigs, porcupines, raccoons, fancy goats, and many other animals live in open cages, and you are allowed to take photos, feed and pet the animals and even take them in arms. Moreover, in honor of Valentine's Day, employees of many petting zoos arrange romantic contests and give a favorable discount on entrance tickets for couples.
6. Extreme Date in Climbing Center
Such date will appeal to those who love extreme sports and are not afraid of trying something new. If you do it for the first time ever, do not worry because there are a lot of options depending on your climbing skills, endurance, and level of fitness.
7. Relax for Two
We all have heard about beauty spa, but only a few people tried this magic of complete relaxation. It is especially neglected by men who consider such a pastime to be exclusively for women. But during a spa treatment, you can get not only new sensations but also an unforgettable relax-date. Order joint procedures at a spa center, but make sure that they do not cause discomfort to your partner. It can be a variety of massages, wraps, sauna, or bath.
8. Date in the Amusement Park
Invite your soul mate to an amusement park or indoor water park. You will surely have a lot of fun there! After the park, you can go to the cinema, and then arrange a romantic candlelight dinner in a chic restaurant. Such a trip to an amusement park or an indoor water park will give you a lot of pleasant emotions, help recharge with positive energy and forget about all the problems. Moreover, a delicious dinner in a restaurant after the fun date will add a touch of romance to your relationship.
Valentine's Day Gifts
If we turn to the history of Valentine's Day, this holiday was first mentioned in ancient Rome. Although, it was called differently and had a very specific purpose. To increase the birth rate, the ancient Romans created an erotic festival called Lupercalia and worshiped the goddess Juno (the patroness of women, motherhood, and marriage).
Unmarried girls wrote their names on parchment and put it in the common basket. Trusting a happy chance, single guys chose a girlfriend for the next year, getting out the name from the basket. The very next day, the most handsome guys ran naked through the city and strapped girls who came their way. That's such a strange rite existed in ancient Rome.
In those times, there were no gifts, romantic dates, and evenings, a man chose a girlfriend in such a way and that's all. Valentine's Day cards, as an attribute of a declaration of love, appeared in the XVIII century. They were given to a loved one instead of flowers and gifts. People used Valentine's Day cards to express romantic feelings and even made a marriage proposal. Nowadays, you cannot present some valentines as a gift for 2019 Valentine's Day because you need to surprise your loved one. We'd like to tell you about 8 unusual Valentine's Day gifts that will surely please your beloved girl.
1. Digital Photo Frame
This is one of the most original Valentine's Day gift ideas for her. It can be a reflection of the relationships with your beloved, some romantic memories, pleasant moments of your life, traveling, etc. Changing in turns, the photos will brighten everyday life and remind of significant and important events. After all, photos are not just pictures but a whole story that you want to share with the whole world.
2. Magic Beans
These beans are the perfect solution if the standard flowers have already fed up. It is necessary to plant such a bean in a special soil, add some water, and wait 5 days. And then, as if by magic, the first sprout appears, and you can see a written message on the leaves. This is an amazing and very creative idea of a Valentine's Day gift for her!
3. Stabilized Bouquet of Flowers
This gift is ideal for girls who feel sorry for watching a beautiful bouquet of Valentine's Day flowers wither in a few days. In turn, a stabilized bouquet of flowers perfectly keeps its outer look over several years. What's the secret? It is pretty simple because high technology has already reached the floral world. Stabilized bouquets are created by special technologies, allowing "freezing" fresh flowers.
4. Tandem Parachute Jump
A joint parachute jump is a great idea for extreme lovers and those who like to tickle the nerves, as well as to set a new height in relationships and refresh feelings. This is an amazing feeling when you fly together at a huge height!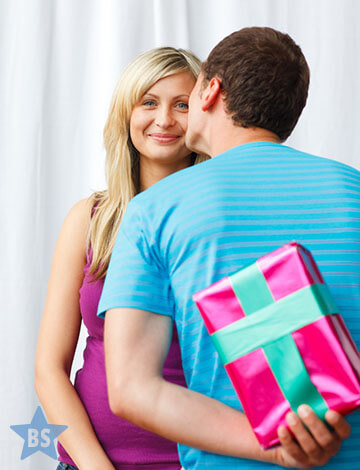 5. Photo Session – Instead of a Thousand Selfies
This is one of the most impressive gifts for girls! After all, professional photos look much better than selfies made on one of the most expensive smartphones. It may be a joint photo shoot or an event exclusively for the girlfriend. She needs beautiful photos not only for social networks, but this is also the memory of the best moments of her life.
6. Designer's Mirror: a Gift for a Girl Who Appreciates the Comfort
This is a simple but exciting idea! Having such a mirror, your girlfriend will be even more pleasant to preen feathers and try on clothes, going to a party. It may be an enchanting mirror in a luxurious frame with gold leaf, an original mirror of an unusual shape, or something neat in the Scandinavian style. Designer's mirror can be hung even in the bathroom. This is an unexpected but impressive gift for the beloved girl.
7. Rest in the SPA-Hotel
SPA-hotel is a new-fashioned trend where you can both rent a room for the night and get all sorts of spa treatment that put physical and emotional balance in order. Only a few days in the SPA-hotel can replace a full 10-day rest on a paradisiacal island. This is really an amazing place that will be the perfect gift for your girlfriend.
8. Helicopter or Balloon Flight
Not everyone will agree to this feat, so before ordering such services, ask your girlfriend how she feels about the extreme. Ballooning will be more interesting than a helicopter flight, as you can see the panorama of the city. To make a date unexpected, present the surprise correctly. For example, put a bandage over the eyes of the girl on the way to the helicopter ride. Let her dream up what you've prepared. A helicopter or a balloon can be decorated with flowers and ribbons, so the flight will be more romantic.
What You Shouldn't Give a Girl on Valentine's Day
To set some limits and prohibitions is meaningless. Moreover, thinking about what to give a girl on Valentine's Day 2019, you need to take into account her age, lifestyle, work, character, style, and so on. But if you do not want to present a banal gift, pay attention to the list of presents with which you should be more careful.
Creams and perfumes. These are gifts that are very difficult to choose. It is very personal and even intimate things!
Plush toys. Only if your girl is their fan or she is always 14 in the heart.
Figurines. It's one thing if this is a designer gift that is so lacking in a new apartment. And it is a different story if you present her cheap Chinese trinkets. Their destiny is to be covered with dust. Also, it is also about pillows and cups with photos.
Household appliances and kitchen utensils. Such presents can be acceptable on a birthday if a girl wants and asks about them. But giving a multicooker on the most romantic holiday of the year is a crime.
Even if you are not going to propose to your girlfriend with the cherished diamond ring yet, please your beloved with an original gift. And remember, a surprise is only an addition to the feelings. Therefore, give your beloved girlfriend the words of admiration and love on Valentine's Day!
There are no comments. Be the first