How to Attract a Young Russian Girl
If you read men's magazines, you probably think that you know everything about women and how to attract a young girl. Careful authors of articles write long guides and detailed instructions, with the help of which even the most inveterate bachelor can learn to attract a young woman with minimum effort. All that is required of you in this case is a bit of experience, a belief in one's own strength, and desire. But what if you face a more difficult task? You liked a young, beautiful girl, but she is Russian. Your imagination immediately draws pictures: a snowstorm, a tired bear with a balalaika in one hand and vodka in the other hand wandering through the taiga ... severe men look at you with disapproval when they find out that you make a pass on a Russian beauty; a girl who you like can barely read; her abilities and aspirations are limited to cooking and cleaning the house.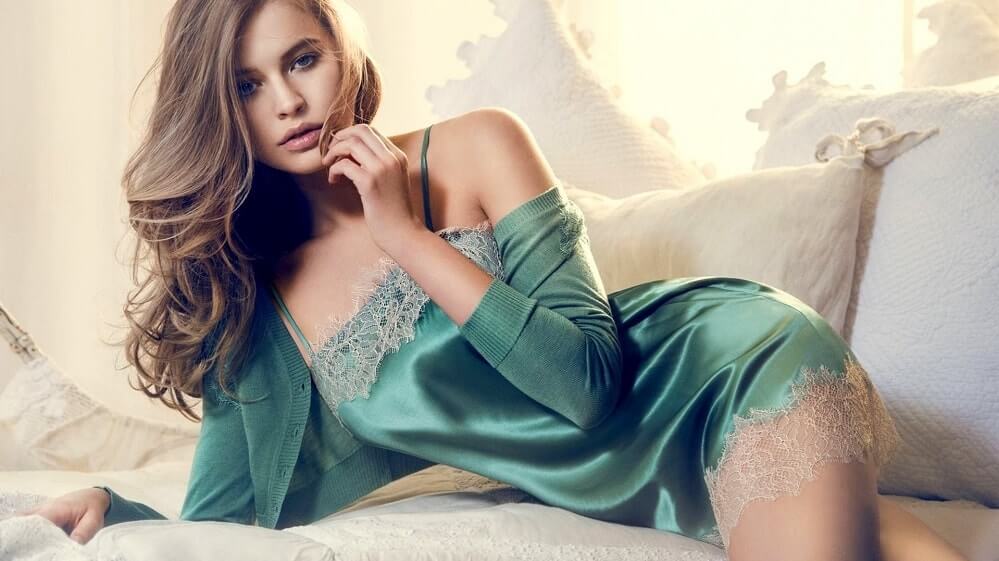 You will be surprised, but many people in the US and Western Europe are still talking about Russians in this way. Their ideas about the lives of Russians are so exaggerated and false that it is not even sad, but funny. But we hope that you, our dear reader, have a higher IQ and your knowledge of the other cultures is not limited to a couple of the Simpsons series. But nevertheless, even the most educated and judicious of us sometimes give in to stereotypes. They are more harmless, but in some cases even they can reduce the quality of communication with other people. And if you want to not just communicate with a representative of another culture but to build relationships with her, admit love and receive feedback, then you will have to work on yourself. On the way to noble and tender feelings there should be no barriers.
Do not know where to start to attract a young Russian girl? No problem! For what then we are needed. In our article we will talk about everything: both about stereotypes and how to attract a young Russian woman who you liked.
Stereotypes about Young Russian Girls That You Must Forget Once and Forever
So let's begin our preparatory work. You need to clear the mind of all the garbage collected there because of television and the Internet. Yes, true love requires from you a Buddhist approach to yourself and to others. Not in the most radical form, of course, but this is exactly so. Your main enemy is stereotypical thinking. Work to get rid of the following nonsense about hot Russian girls:
1. Young Russian girls are only interested in money. Oh, we hear this nonsense more often than others. Russians think of money, like all people do. No more and no less. In addition, recently there has been a trend according to which young people, including girls, prefer to earn their own money and master the most modern professions for this. The time of passivity and inactivity has long passed.
2. Russian girls are the most boring interlocutors in the world. Many men think that Russian girls have very limited scope of interests. They are really interested only in working in the kitchen and other domestic chores. Once this stereotype had the right to life, but today everything is different. Most Russian girls are well versed in contemporary art. They always have something to talk about.
3. A hot Russian girl does not know how to remain faithful. Oh, how far can a man go in his delusions! And if this is a man with a wounded pride, then he can become a source of such gossip that even some ladies will be ashamed of him. In reality, everything is just the opposite: a Russian girl will never even look at other men if she is in love.
Romantic Tricks That Will Help Attract a Young Russian Girl
In fact, there is not much art in Russian girls dating. All you need to know is a few simple tricks that work in almost all cases. The main thing in dealing with a Russian girl is romance. Beautiful deeds and words will help you win her heart faster than you think!
1. Cheer her up! Russian girls go crazy from men who think not only about their beauty and forthcoming sex, but also show interest in their concerns. If she is preparing for a serious presentation or an important meeting, there are two types of assistance that she needs most: do not disturb and cheer. If she makes it clear that she only needs the first, limit yourself with compliments. But in any case, a good motivation will not hurt her, so make a reminder in your calendar, when exactly your girl has an important event and send her the message that she will get no matter what.
2. Send her a voice message. There is one cool trick that we were told by qualified experts in seducing women. Most likely there is such a popular function in her phone like voice mail. If she does not pick up the phone when you call her, you will be asked to leave a short message. Ask her not to pick up the phone and then, at any time when she wants, listen to your recording. The trick is that this message must contain a declaration of love or a few spicy turns that will make it clear that she is hot and desirable.
3. Make a playlist for her. No, this is not what only students do. If you collect 10-20 songs for a sexy Russian girl that you (and, of course, she) like the best, every time she listens to them she will think of you. A playlist does not have to contain romantic ballads - if she listens to black metal, collect heavy hits!
4. Forget about your smartphone. If you communicate not only on the Internet but go on dates in real life, then you should know that smartphones are a very common cause of parting. When you communicate with her, do not get this thing to read the message in social networks or even to find out what time it is. In the age of digital technology, one fact of the appearance of a gadget in your hand means that communication with a person is not interesting to you.
5. Always have fresh ideas on hand. Not everyone has the ability to improvise. Especially in such cases when it comes to romance. If you go home after a hard working day, then you are unlikely to have enough inspiration to compose a love poem. It will be more reasonable to have several "drafts": write down ideas that came to your mind earlier and you can be sure that your girlfriend will not remain without love surprises.
6. Demonstrate a real masculine character. This is exactly what Russian girls value in men most. Talk about yourself in a concise, but informative way. And about her, on the contrary, ask as if she interests you more than the mystery of the origin of the Universe. Do not complain about life, do not be naughty and do not even think about saying that the future is foggy for you. You must emit confidence and be a person who always has a plan. Only in this case you will succeed.
7. Let her understand why you need a family. Many men come to understand that it's time for them to "settle down" and start living as a family only because this is what society requires of them. There is an even worse option: a man just needs a servant with a beautiful body that will worship him and satisfy him at his first request. So, if you want to attract a young Russian girl, prove that you are not like that. Tell her about your view on the family. She should know that you are looking not only for the wife and mother for future children, but a true companion with whom you will have an interesting life full of adventure and happiness!
There are no comments. Be the first