Retirement Ideas for Single Men After 50
We don't even notice how our life passes in the flow of events, numerous worries and constant bustle of daily routine. While some people enjoy constant labor activity, others look forward to retirement. Nonetheless, life after retirement changes dramatically for both categories of people.
In many countries, people start treating retirees in a special way, and very often, a person begins to perceive themselves in a new way too. Retirement changes everyone's life, and such changes can often cause stress. It is often a drastic change of course in a man's life, a change in its rhythm and content as well as social status. And life in a new form does not always suit him, especially if he is single and hasn't tried to communicate with single females online yet. What steps can you take to improve the situation and turn your retirement in the best period of your life?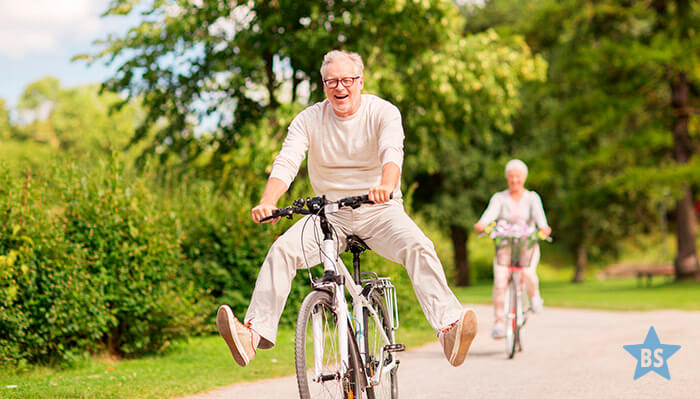 Be Positive About Your Retirement
Sometimes retirement seems to be a long-awaited deliverance from annoying work. However, having become retirees and having got out of the usual social and work environment as well as schedule, men start torturing themselves with questions like, "What to do when you retire? What to devote my life to?" When single men don't find answers to those questions as well as things to do when retired and bored, they run the risk of getting depressed and turning into always annoyed, unpleasant and grouchy people who are living out their years in front of the TV.
Fortunately, this does not happen to everyone: many men prepare beforehand a list of "things to do when you retire." They perceive retirement as the beginning of a new promising stage of life and extra time to fulfill their desires. You can easily enjoy your retirement if you are positive about it and have enough communication in a relationship. Your inner readiness to live a happy life is of great importance, it launches the positive processes and helps you feel relaxed, more handsome, and bursting with energy. Have you wanted to travel for a long time but there was no time? Have you dreamed of learning to play the guitar? Or maybe it's finally time to write memoirs? Retirement gives each person a huge gift in the form of the time, so don't waste it on a bad mood, unnecessary things and people who don't make you happy. If you are single, it's a perfect time for yourself, meeting with friends and searching for your wonderful soulmate. You should find a way to rationally use this priceless gift.
Basic Rules for Life After Retirement
Retirement is a new chapter in your life that you can turn into a very exciting, eventful and enjoyable period, full of interesting events and discoveries. It is always a milestone and an ideal time to take stock and come up with things to do in retirement. Take a piece of paper and remember all your major achievements, praise yourself. You have done a great job. You have dedicated your whole life to work. Now it's time to change your habits. Devote the first day of retirement to yourself. Get comfortable, take some goodies, watch your favorite movies and relax, neither rushing anywhere nor worrying about anything. You deserve it! However, don't forget that to live a happy life and get the best out of it, you shouldn't ignore the following rules.
Stay fit and watch your health
The first thing you should do is to go to the doctors and do a complex examination of organs and systems of the body. Even if you generally led a healthy lifestyle before retirement, your diet could be far from ideal, you could drink some alcohol and smoke. Such things could affect the body after many years. The doctor will give you recommendations, and you should try to stay fit and watch your health more carefully. Retirement is the best time to lose some extra weight, improve your body shape and strengthen your muscles. You can start with morning exercises. If you feel lonely, you can join some group classes, for example, yoga or swimming. Such retirement activities will contribute to health improvement on physiological and psychological levels.
Cheer up
Our psyche responds positively to all improvements and positive changes. Therefore, if possible, start attending some interesting courses, meet new people, do some rearranging or even repair in the house to cheer yourself up. This will allow you to get new impressions and charge yourself with additional energy. Besides, don't forget that laughter has a beneficial effect on both the physical and psychological levels. It also strengthens the immune system and lowers the production of cortisol, known as the stress hormone. Find a good reason to laugh. Tell funny stories and jokes in the company, watch a comedy movie or TV show.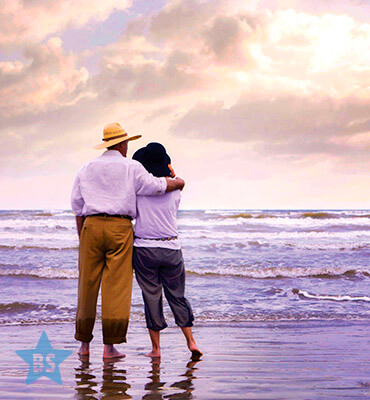 Investigate the world
Retirement is a great opportunity to look at ordinary things from the other side and start investigating the world around you. There are high chances that you didn't have much time even to walk through your city or take a journey to some other ones. It's time to do that as well as start traveling to foreign countries. The world is so big and wonderful that it has many things to offer you. If you don't want to travel alone, you can find a travel mate who will gladly share new impressions and experiences.
Communicate often and look for positive people
Passive staying at home is bad for both mental and physical health. You can find like-minded people on social networks, chat with them, start your blog, discuss important topics in it and share experiences. Every year your circle of friends narrows more and more. It is quite difficult to make acquaintances and find friends in old age. The Internet makes it possible to communicate with different people, filling your life with new interests. Besides, you can expand your social circle, constantly meeting and chatting with new people offline. Attend hobby clubs, homecomings, and other social events.
Try not to stay alone
When you were constantly busy climbing the career ladder, you probably did not spend as much time with your family and friends as you would like. Now you can spend more time with your grandchildren, talk heart to heart with children, and arrange family dinners even if you are divorced or widowed. Besides, retirement is a great occasion to meet old friends. Think of distant relatives and visit your cousins. Perhaps you have not seen any of them for many years. Anyway, to not feel that lonely, you should try to communicate with other people oftener.
Romantic Tips to Fight Depression After Retirement
When you change your lifestyle drastically, haven't prepared for those changes in advance, you may face light depression after retirement. This condition is characterized by a sad, depressed mood when everything that pleased you, suddenly becomes dull and meaningless. You neither see the "light at the end of the tunnel" nor know what to do with your new life. Such a state is associated primarily with boredom due to the lack of vivid emotions. Everything can become even worse if it is gloomy weather outside the window, and you don't have any sources of joy. So, you start suffering from lethargy, weakness, apathy, and drowsiness. The following tips will help you deal with light symptoms that resemble rather moping than depression from a medical standpoint. If you suffer from real depression and nothing helps you improve your condition, then you should turn to a specialist.
1. Arrange picnics more often
A change of scene has a beneficial effect on the psychological state of a person, and it helps look at the world in a new way. People who feel depressed should get in contact with nature. So, if you have a beloved person, you can easily arrange a picnic in the park, go to the forest for a walk and spend more time in the fresh air. You will be surprised how many new experiences and joy this simple, at first glance, relaxation can bring you. If you have got tired of the bustle of the city, you can go to a quiet place alone to do meditation or just listen to silence.
2. Start listening or playing music
Scientists have proven that playing musical instruments trains and activates the human brain. If you are over 50, playing a musical instrument will help develop your productivity and effectiveness. You can buy, borrow, for example, a guitar, from your friends or rent it. So, you can understand in a short time whether this activity is suitable for you. Besides, you can start collecting cool things related to music and attending concerts. Music has long ago been considered a great helper in dealing with depressive states.
3. Arrange cultural pastime
Nothing enriches and cures the blues like art. Good art. Therefore, if you like different types of art, and you have not been out of your routine for a long time, then it's time to change this course of events. Take time to go to the theater for a classic or avant-garde performance. Visit an art gallery or photo exhibition of a famous photographer. Go to a concert or dance show. Art will help you plunge into the world of feelings, imagination and spend time with pleasure, especially if you ask a charming lady out on a date. And maybe something from that will inspire you to write a book or paint a picture.
4. Get a pet
Fluffy and cute animals have a very positive effect on their owners, knowing exactly how to cheer the person up. Cats, dogs, and even hamsters will help distract you from problems. You can get an emotional recharge even when looking at aquarium fish. Time literally freezes, transferring a person to the world of emotional balance. How to deal with depression after retirement? Get a pet! For example, cats distract owners from gloomy thoughts, raise their spirits, and help cope with everyday difficulties. When you are stroking a cat, oxytocin is produced in the body. Thanks to this, a sense of calm grows up, and anxiety and tension are reduced. Besides, cats are excellent companions that will provide emotional support.
5. Stay active and participate in public life
Do not stay at home and wall yourself off from the outside world. If you led an active lifestyle, then there is no need to change this after retirement. An active life implies participation in various social events, for example, preparation of city holidays and fairs, attendance of seminars and classes. Find like-minded friends of your age to hang out together. If you are wondering how to find a soulmate, then try to look around. Start a conversation with an attractive stranger in public transport or the line, you will definitely find some common topics, thanks to your experience. You can go for walks together or take a vacation. Online communication in social networks provides modern retirees with huge possibilities to lead an active lifestyle.
Fun Retirement Activities for Men
Age is not an obstacle to the realization of aspirations. To brighten up boring days, older people choose different retirement hobbies to their liking. If you don't know what you want to try, then it will be reasonable to search for some retirement ideas on the Internet. Here you will find something interesting that will suit your interests and preferences. The main thing you should consider when looking through numerous hobbies for retired men is that your new activity shouldn't create any discomfort or cause stress. People whose daily work was associated with physical labor should pay attention to calm, relaxing activities. While former office workers, who were forced to lead a sedentary lifestyle, should better consider options for active pastime.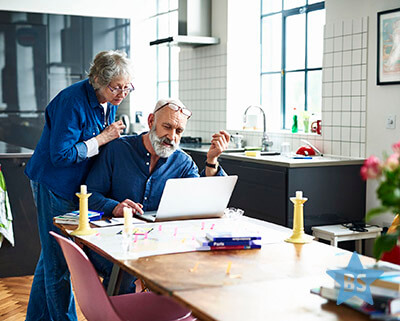 1. Sports activities
It can become a source of energy, self-confidence, joy from every moment of life and a cheerful mood every day. There are special training programs for seniors, designed for those who start from scratch. The easiest exercise for retirees is walking. Starting with short walks in the nearest parks, you can gradually increase the load and try Nordic walking. A slightly more complex and interesting sports hobby is dancing. It will have a strong influence on your body since this activity helps develop a sense of balance, rhythm, endurance, strengthen the respiratory system and muscles, and better control your body. Besides, dancing is always about new acquaintances and communication with charming ladies.
2. Painting
Perhaps you studied at the school of painting, but for some reason, you chose another profession. However, the passion for drawing has not died out, as well as skills. Do you know what we are talking about? In this case, all is not lost yet. Today there are many fun part-time jobs for retirees as well as options for business solutions to realize your talent as a painter. And you can fund the bank account. For example, you can write and sell your paintings online or fulfill specific orders as well as become a freelance painter for illustrated publications. And if you prefer to communicate with the buyer of your services directly, nothing prevents you from opening a small studio or at least giving private lessons.
3. Golf
Golf is considered an entertaining sport, that's why it is suitable even for those who absolutely do not like activity or for some reason cannot play sports that require serious physical training. Why not choose golf as a retirement activity? Thanks to long walks, and physical activity, your blood circulation will improve, and cerebral activity will increase. Besides, you can lose weight either. Besides, even not very frequent practices will have a positive effect on the quality of sleep and the nervous system. Golf is also good because it is almost impossible to get any serious injuries.
4. Woodcarving
This type of activity is popular among male seniors. Possessing some knowledge and practical skills, you can engage in construction and finishing works, for example, create and decorate furniture and interior decorations. In addition to the visual result that will please you for many years, the very woodwork process is also important, it helps calm down and trains fine motor skills as well as attentiveness. If you do not have all the necessary tools and a place to practice woodworking, you can try woodcarving. You will need just a special knife and small softwood sticks. Woodcarving also calms the nerves perfectly.
5. Blogging
It is a fascinating and interesting activity that allows you to realize your ideas, show creative and versatile abilities. You can write on any topic you like, share experience and knowledge with people. You can write weirdly, but the main thing is to express your thoughts in an accessible language, to be yourself and let people get to know you better. Blogging is in vogue these days. This is not only an opportunity to make new friends but also a way to earn extra money.
You Decide What to Do
It has been proven that active retirees live much longer than those who prefer to spend their retirement in front of the TV. There are even such people whose activity is so overwhelming that even young people tell with admiration that they are crazy. Calm old age is not about them. Skydiving, surfing, hiking can be available even at the age of 60 years. Retirement life can be even better than before since there is time and opportunity to discover unexplored resources, so try to realize yourself in new areas of life. Find the right way to live a happy retirement and spend this period of your life with benefit and positive.
There are no comments. Be the first