How to Date Being a Single Mom
Single young mothers often say that a child is a problem in creating and maintaining love and family relationships. But that's absolutely not the case! The main problem of a single mother is her improper life principles and unwillingness to demonstrate cunning and flexibility in dealing with men. Children are always the adornment and jewel of any woman, and it is not for nothing that they are called the "lights of our lives"! So today, you are going to know the most important nuances of dating being a single parent and learn some useful tips on how to date as a single mom.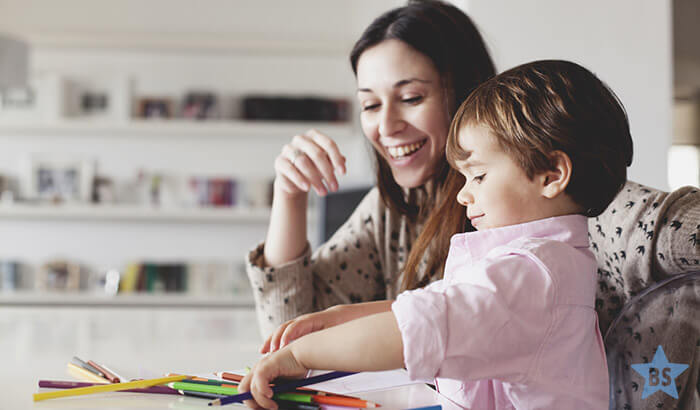 Strategies for Dating as a Single Mom
Millions of women raise children alone. And not all of them have enough time and strength for personal life. Being a mother and a woman at the same time is sometimes an impossible task. Women often swing from one extreme to another. Some completely snuggle up with their child and admit that for them, men become like trees. However, others make an absolute commitment to find a man and thus, neglect the upbringing of children. But what is the best option to find true love? There are some helpful strategies on how to start dating as a single mom.
Consider the family you hope to create
When you are a single parent who is trying to do everything possible to raise a child, you shouldn't waste time on men who are not ready for serious relationships. Now you choose not just a boyfriend, but a worthy man since the psychological well-being of your child is on the line. Value yourself and don't grasp at any straw to get acquainted with a man. This rule is also relevant for women without children, but mothers should be doubly selective. Do you really worry that there will be no other proposals? Dispel such thoughts from your mind – you are a beautiful woman who is worthy of happiness. Look at the girls' gallery, you are as attractive and charming as those ladies.
Also, you should not choose "easy," fleeting relationships. They almost always have no perspective and resemble a one-sided relationship. Most likely, you don't want to be for a man just "a good option" to have a high time – you are looking for a husband, aren't you? It is especially regrettably when your every new friend appears at home. This negatively affects the psyche of a child regardless of their age.
Make dating a priority
How to solve the problems of dating as a single mom? First of all, deal with your complexes and constrained stereotypes if you want to find true love. "Who needs me now, with a child?" "All decent men have already found their love" "Single mother is a third-rate bride" – that's exactly what young single mothers think about themselves, inviting failure in advance. But if things were so bad, second marriages wouldn't exist (just look around!).
If you couldn't manage to build a relationship with the father of your child, you probably have long analyzed the reason for the break-up. You somehow changed, matured, and realized what you had done wrong. Of course, blaming and hating all men is obviously easier than changing yourself, but why fall into self-deception? Everything in our life depends on ourselves. You hold the keys to the kingdom! So work on yourself and try not to repeat past mistakes, even if it was just the wrong choice of a life partner. You should not self-chastise but remember: things will be different with another person.
Do not you have any dating experience as a single mom? Then make dating a priority and try to find a loved one. Diversify your life and visit interesting places with your baby: parks, exhibitions, cafes, etc. After all, the probability that happiness will come to your house or playground, where you regularly walk with your child is extremely small. For many men, the presence of a child is a great reason to get acquainted with an attractive young mother, they even do not need to date women online. Having talked with your son or daughter, a man can easily start a conversation with you. So, be open, outgoing, and companionable.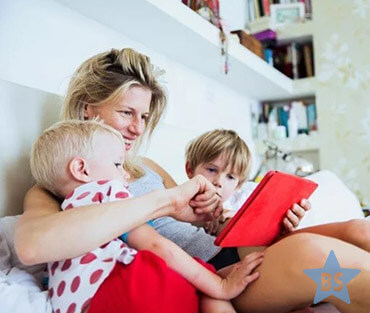 Talk on the phone first
Single moms have a very busy schedule, therefore, often they do not have time for personal meetings with men. How to find time to date as a single mom? Talking on the phone is a great solution to this problem. Moreover, it is a good way to save your time and efforts. After all, you will have the opportunity to get to know a man better without wasting time on face-to-face meetings. You know, there are plenty of topics that you can discuss with a man by phone. And these are not boring speculations and philosophical speeches. Everything is much simpler. There is a sample list of topics to talk about over the phone:
cinema and music;
hobbies and sports;
books and literature;
travel and attractions;
equipment and cars.
You can find a thousand and one pieces of advice on how to interest a man on the phone, but if he does not share your joy of such communication, then you should not continue the conversation, let alone arrange a personal meeting.
Be ready to move on
In all kinds of ways, both maternal and paternal efforts are required to raise a moral human being. If a child does not have an example of a healthy relationship between a man and a woman, it will be very difficult for them to create and preserve their own family happiness in the future. Therefore, the best thing a single mother can do for her child is to marry successfully. Unfortunately, single mothers, who were disappointed in men once, put an end to their romantic lives and completely indulge in childcare. They live someone else's lives, making a needless sacrifice – their right to happiness.
All psychologists unanimously say that a happy mother will give her child immeasurably more than an unhappy one. After all, children are very sensitive creatures, and the internal state of the mother is transmitted to them in some unknown ways as if the invisible umbilical cord continues to connect them. And the most useful thing you can teach your child is to be happy. Therefore, move on and strive for your happiness!
Keep your balance
Dating a person you do not like just to get rid of loneliness is an escape from reality. Do not think that a man is so emotionally stupid that he cannot notice the difference between the situation when you really need him and when you are just desperate to enter into a love relationship with someone. Do not agree on a romantic relationship with just anyone. It is better to get through this inevitable period of loneliness, occupying your mind and heart – come up with a hobby, meet friends until you find a worthy man. You always have a choice!
Single Mom Dating Tips
Regardless of what caused the break-up of the "mom + dad" couple, at some point in time, a single mother realizes: this is wrong, it doesn't have to be this way. And it happens not only because of the affirmation "a child needs a father." The most compelling reason is that female happiness is almost impossible without a strong male shoulder nearby. Whatever the reason for the absence of the father is, the mother has the right to happiness with another man. Therefore, there are some useful tips on how to date as a young single mom.
Take your time introducing dates to your children
A man is not just a boyfriend for a single mother. You cannot take the risk and bring home the first guy you like. You have a child, and you can introduce him to your new man only if you are sure that your relationship is serious. After all, the kid believes you, they can easily become attached to the new dad, and later, feel disappointed. Such experiences contribute to the development of anxiety, and subsequently, to the formation of mistrust in romantic relations at all. Therefore, you should approach the choice of husband responsibly.
The most important thing a single mother needs to learn is that her child should not see any intimate scenes and bodily contact with another man until the kid has the confidence in the chosen one of their mother. It is one of the best tips on how to date as a Christian single mom. First of all, the child should become emotionally attached to this person before they witness your touches, kisses, and hugs. Otherwise, watching such intimate scenes can lead to psychological trauma and difficulties in future sexual life. Moreover, if a child does not know that their mother allowed this man to touch her, then they have either hatred or aggression towards this person. Thus, it is difficult for the child to build relationships with the new dad because they first see physical intimacy and then have to "turn on" the heart. Although it's more accurate if firstly, the new dad mends fences with the child. When the kid realizes that their mother trusts her man, sees her happy next to him, and knows that she loves him even being with this man, then they perceive all the touches, kisses, and hugs as a natural care. If trust in the mother's chosen one has not been formed yet, then any touches are perceived as an aggressive gesture.
Be honest about being a single mom
You should not cover up the presence of a child or several children from a man you like, just as you do not need to perceive them as an obstacle for building a new relationship. Do you wonder how and when to tell a man about the child? According to psychologists, you should start a conversation about children when a man asks such a question or sometime after the first communication.
There is no need to rush with this information. Do not shove your child in front of a man right on first meeting, frantically awaiting the reaction of your new acquaintance. Let the man look at you first. Talk about your child calmly and with dignity. It is necessary to delicately let the man understand that your baby is important and valuable for you and that their interests will not be violated and depreciated. If a man strives for a serious relationship and sincerely loves you, this fact will not push him away. He will treat your children with tenderness and care. And, perhaps, soon the son or daughter will call your chosen one the long-awaited word "dad"!
Do things that make you feel great about yourself
If the child is small, but there is someone to sit with them (for example, your parents are always ready to devote attention to their grandson), find yourself an interesting occupation outside the home. Think about things you have always wanted to do: horseback riding, rock climbing, figure skating, dancing, etc. It will give you a lot of happy minutes, raise your spirits and, perhaps, provide an opportunity to meet a man who has the same passion.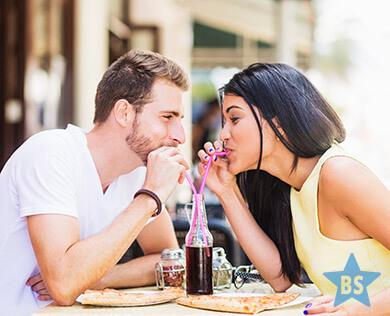 A child usually becomes a priority for a woman living without a husband, and this is understandable. But such a slant of love in the family is bad for both the mother and the baby. The kid does not see the correct, real model of relations, which is fraught with difficulties in their family life in the future. And a woman... she just needs love. A beloved and loving mother is true happiness for a child.
Moreover, do not forget about your appearance. Inner beauty, femininity, tenderness are things that men appreciate in future wives. But it is unlikely that your prince charming will notice all these strengths in a slovenly woman, dressed carelessly. A child is not an excuse for laziness. Look after your body, clothing, and neatness. Wear truly feminine clothing. If you look and feel beautiful, it will positively affect both the posture and facial expression. A man perceives the image of a woman as a whole, and he will certainly be attracted to the smile and sense of inner harmony emanating from you.
Embrace online dating
If you try to lead an active social life when raising children, it can be difficult for you to find the time or opportunity to get acquainted with a man at work, in a club, or in other traditional places. Therefore, online dating is a good way out. Regardless of whether you are divorced or just a single mother, online dating is a good opportunity to chat with people easily and naturally. This method is especially suitable for those who have been in a toxic relationship with a man for many years and abandoned the idea of dating at all. Often, women who have experienced psychological trauma decide to remain single mothers and limit the circle of their family only to themselves and their children. But on dating sites, you can find single fathers or just men who will share your views and understand your problems. Besides, dating sites provide an opportunity to meet a large number of people of your age without wasting a lot of time and affords. It is the best way on how to find a date as a single mom.
Do it at your own pace
Many single mothers mistakenly believe that having a child prevents them from meeting an interesting man and creating an official marriage. For this reason, a girl can have low self-esteem and be ready to live with almost anyone, if only this man gives her at least a little of his male attention. Hence, there are civil marriages with sluggards, chronic losers, alcoholics, drug addicts, criminals, married guys, and other categories of men that are not suitable for family life.
You should not try to speed up the development of a relationship with a man because you are afraid to be alone. Relationships need time. Do not rush to start dating the first comer. This is the worst thing you can do for yourself and your child. The search of the right partner is not a sprint but a marathon.
Final Thoughts
Every mother wants her baby to be happy. When you understand that a child is more likely to develop harmoniously if they grow up in a full-fledged family, you will have a motivation to build romantic relationships. If you love your child, then take care of your personal life. Use our advice and things will work out! Enjoy your life! Enjoy relationships!
There are no comments. Be the first