The First Date with a Russian Girl: Essential Tips
So, you've come to Russia in searches of your future wife. You met a beautiful and interesting girl and asked her out. Now, you are pretty nervous since you feel those cultural differences may play a nasty trick on you. Calm down. The following tips will make your date go off smoothly and without any troubles.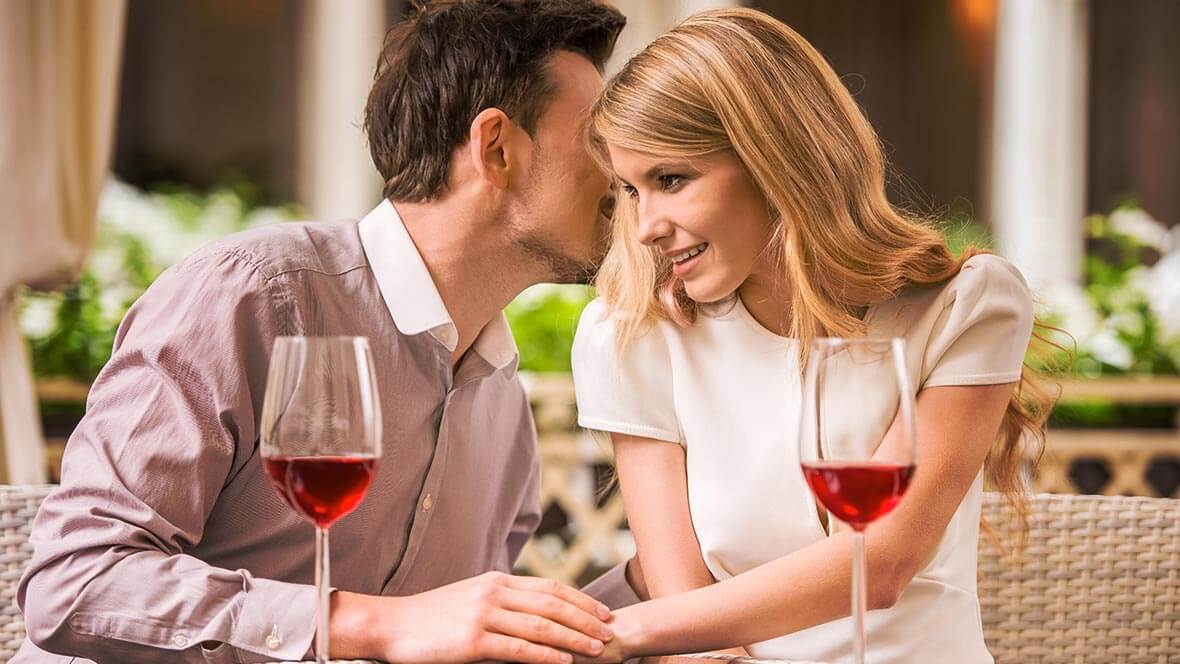 You don't know the city well but the Internet is always at your service in finding whatever you need. What should you take into account while looking for a perfect spot for your first date? First of all, Russian girls are not frequent restaurant goers. That is why taking your girl to a fancy restaurant isn't a good idea. You should choose the place where she'll feel comfortable and the atmosphere of a luxurious restaurant will confuse her. In order to avoid any inconveniences, choose some nice café or a small themed restaurant with a casual atmosphere that will facilitate your conversation. First dates are the opportunities to get to know each other and get a general idea about each other's personality.
Come 15 minutes in advance
You've noticed that Russian women care about their appearance but you can only guess how much time they spend to get into that state of perfection. It's a common practice among women to be late for a date. Nevertheless, you should come before the agreed time. By doing so, you'll have the time to look around, study the menu (if you're in a restaurant), tidy your hair, and make all the other last-minute preparations. Moreover, you'll be on a safe side knowing that you don't keep your date waiting for you. It is absolutely inconceivable that a woman comes earlier than a man unless they are friends or a couple.
The question about whether to bring a bouquet for your date or not has been debatable in Western countries. Most dating experts claim that it's unnecessary and even consider it old-fashioned. As far as Russian dating culture is concerned, flowers here are a must on a date. You are not supposed to bring a huge bouquet for the first date with a girl, a single flower will do. You can buy her enormous bouquets when you're already in a relationship or it's her birthday and you want to surprise her. Flowers are considered to be a sign of attention and appreciation in Russia so they are totally appropriate on the first date. Remember that in Russia only the odd number of flowers is acceptable to give. Two flowers are usually brought for sad occasions.
It's too official to shake hands with a Russian woman since this gesture is typical for greeting men. Your romantic date is not a business meeting so forget about this way of salutation. Since Russian girls have a kind of obsolete views on wooing and dating, then kissing your girl's hand to greet her will come as a pleasant surprise to her. She'll think you are a gallant man and it will add to your success.
Russian women like compliments, although they don't take them very seriously since every compliment is a kind of flattery. Look at your date and compliment her on the most vivid detail of her appearance. Avoid generalities and be more precise instead. This way you won't sound like dozens of other men complimenting her every day.
Show her that you're a contemporary gentleman and you know the thing or two about etiquette and manners. Hold the door open for her, help her get out of a car or taxi, pull out a chair and ask her to sit down, etc. While walking, offer her your arm (she'll probably need it because of those gorgeous but very uncomfortable high-heeled shoes).
Be ready that your Russian date will watch how much you drink because there is a problem with alcohol abuse among Russian men and she doesn't want a man who can't control his drinking habit. Eating and drinking are the secondary or background activities during your date. Your conversation is the central activity. In order not to spoil things, you'll do with a glass of good wine in a good company.
Generally, Russian women expect a man to pay for dinner. Few of them will offer to split the bill but if it happens you should reject a girl's offer even if she keeps insisting. By the way, some women think they can offend a man by offering to pay for herself. Anyway, true gentlemen always pay for dinner and as you can remember, Russian girls like gentlemen.
There are no comments. Be the first