Self-care for Men: Ideas and Practices to Try
Self-care is not a one-time event or a paragraph on the list that can be crossed out. This is a constant repetition of many habits that give strength and maintain an optimal level of emotional, physical, and mental strength. This is an understanding that we are important. Our needs are important. This is what helps feel connected with yourself and the world around you. Self-care is what inspires us and gives us energy. It is necessary to take into account every sphere of life.
Relax, eat well, please yourself with walks and massages, meet women online and enjoy pleasant communication – we all know that well-being depends on our ability to treat ourselves with benevolent care. But the theory and practice are separated by an invisible barrier, which is sometimes very difficult to overcome.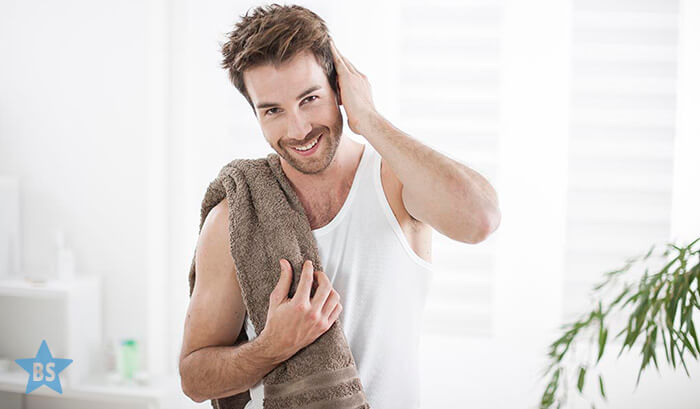 Is Self-Care Only for Women?
Not everyone understands that self-care for guys is as important as making money. Men's self-care includes a daily routine with a reasonable combination of work and rest, physical exercises, body hygiene (skin, mouth, hair, etc.), rationally balanced nutrition, good sleep, dating and relationships, ability to look nice, and so on. All this should be included in everyday life not only by women but also by men! Girls don't like it when a man smells unpleasant, his clothes are wrinkled, he wears dirty unclean shoes, doesn't shave, and the like. This attitude of a man towards himself and his appearance speaks of his attitude to many things.
But when a man looks nice, his clothes are ironed, shoes are always polished with a special cream, there is a neat hairstyle on his head, he smells good, it attracts attention. This already means that such a man is accurate in business, he is demanding, responsible, strives for something more, achieves life goals, he is confident in himself, which means that he will show good results in every sphere of his life. Therefore, self-care ideas for men are very important.
A handsome, responsible, confident man is the dream of every girl. And if you also add sportiness, intelligence, and spirituality to this, then such a man is already a standard, a real macho. Girls will be just crazy about him. So, once again, taking care of yourself is very important for a man!
So, improve yourself. Always work on yourself, your appearance, your attitude to things. Be courageous and attractive! And then the success will be greater! Whoever you are, wherever you work, whatever you do, remember that a real man must care for himself!
Self-Care for Men Is Not Just About the Look
The real self-care for guys is not sauna with friends and a bottle of beer on weekends, but the choice to build your life so that you don't have to constantly run away from it. Yes, taking care of yourself doesn't always look as attractive as it seems. This often means doing unpleasant things – sweating in the gym, telling a toxic friend that you don't want to talk to him anymore, or finding a second job to finally stop saving money.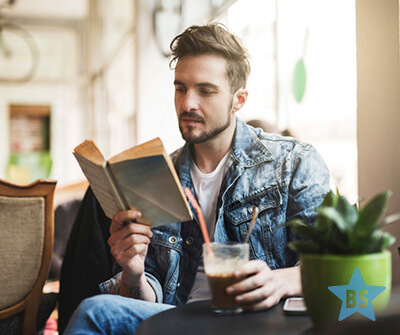 Proper self-care affects not only appearance but also health. The concepts of "beautiful appearance" and "physical health" are closely connected. When a man is healthy, his skin, hair, and nails look neat, emphasizing the natural beauty. That is why it is so important to monitor your health, and not just buy unreasonably expensive cosmetics. The quality of food, lifestyle, and external factors significantly affect the state of health. Compliance with basic rules of personal hygiene improves the functioning of the stomach and nervous system. Failures in their work will certainly affect the condition of the skin. A man who is confident in his attractiveness has a good mood. By the way, dissatisfaction with the appearance leads to the opposite effect and can provoke the development of some diseases. Psychologists say that health problems often have emotional causes.
It is impossible to overestimate sport, proper nutrition, and good hygiene. If the consequences of bad habits don't appear immediately, then they will remind themselves with age. That is why it is so important to take care of your health from youth. Some diseases can manifest themselves with external signs. A man who monitors his appearance will notice these signs in time and prevent possible diseases. That is why the habit of taking care of yourself will improve not only your look but also your health.
Ideas for Male Self-Care
As Aristotle wrote, "We are what we constantly do" – and this is indeed so. Caring for ourselves begins with simple trifles. We must be more important, more interesting and more beloved to ourselves than others. You need to appreciate daily self-care even when you have breakfast, for example. You prepare it for yourself and spend time for your own benefit, so you need to enjoy it. We share ideas for simple daily self-care for men that should be taken into account.
1. Get rid of bad habits
Alcohol abuse and smoking have a huge negative effect on the body. And if good alcohol can even be useful in very moderate doses, then any cigarette is pure poison, which worsens the condition of literally all body systems. So, one of the most important health care tips for men is to get rid of bad habits as soon as possible.
2. Get enough sleep
This is one of the best self-care ideas for stress relief. The amount of sleep necessary for normal well-being is individual for each man. You need to sleep at night. The perfect time for going to bed is 10 o'clock in the evening. If you sleep in the dark, melatonin is produced in the body – a hormone that helps recover and strengthens the immune system. After 20 years old, the body begins to critically miss this hormone and only a full sleep at night allows filling in its deficiency.
3. Find a hobby
If you notice that you are not devoting time to what you like, then this is the time to do this. If you don't have a hobby, then find it. This is one of the best self-care ideas for men. Hobbies are not an act of selfishness, but a reminder that we, like others, have the opportunity to not only work and look after children but also do what we love, attend events, etc. Having something that makes you happier and supports us from the inside is good for your health.
4. Go in for sports
Good muscle mass obtained as a result of strength training tones the entire body, makes it work better. Aerobic exercises such as running, swimming, or fitness strengthen the heart and blood vessels. In people who regularly engage in sports, cholesterol levels are significantly reduced. Also, during a workout, testosterone levels increase in men, and this directly affects potency. So, sport is one of the best self-care ideas for men.
5. Eat healthy food
This is one of the most important men's self-care rules. Your diet should contain all the substances necessary for the body, and at the same time, not contain harmful ones. A healthy diet is very simple, just forget about fatty, sweet, and starchy foods. Obesity, which awaits almost everyone who doesn't follow these rules, is a terrible thing. A fat man can forget about what it means to be healthy.
6. Don't communicate with toxic people
Another not very pleasant but necessary for your well-being activity is to send to hell people who ruin your life. Don't cling to relationships in which you are unhappy; friendship in which you can't be yourself; work that takes all your strength and gives almost nothing in return. To do this, sometimes you need to be prepared for the fact that others will judge you. Remembering in time that you are not here to justify someone's expectations is also taking care of yourself.
7. Take time for yourself first
Are you looking for ideas for self-care? Well, take a look at this tip. Someone will always need you: a child, a girlfriend, colleagues, etc. Therefore, create a ritual that will help you feel better. Self-care is not a single action but a system. This is a set of decisions and actions that make your health and well-being always come to the fore. Indeed, if you don't take care of yourself first, you will not be able to take care of others and love them.
8. Understand your feelings
When you do this, you can begin to take care of yourself because you will have an idea of your needs and feelings. If you feel pressure, stress or you are burnt out, start getting rid of these feelings and conditions, as taking care of yourself is also maintaining your mental and physical health. If you can't cope with it yourself, you need to admit it and not miss the moment when it is time to go to a specialist. This may take more time, but it matters a lot.
Self-care for men means being the main person in life. This means reviewing everything you have and changing your daily life so that you don't have to run away from it for a break. This means stopping focusing on some goals so that you have the strength to take care of the achievement of others that are truly important.
You should finally meet with your own desires and needs, ceasing to depend so much on others and worry about their opinions and assessments. Become the person you always wanted to be.
There are no comments. Be the first