What to Expect in Couples Therapy?
Family therapy is designed to identify the best in you and your partner as well as to strengthen your relationship. It is harmonious relationships that can be the basis for individual growth and empowerment of both you and your partner. Emotionally filled relationships are achievable if both partners are willing to see and recognize, love and appreciate each other's unique features, learn the language of love to create an environment that is safe and comfortable.
In today's article, we will talk about a couple's therapy, answer the question, "Does couples therapy work?" identify the reasons to seek therapy for couples, and find out what to expect in couples therapy.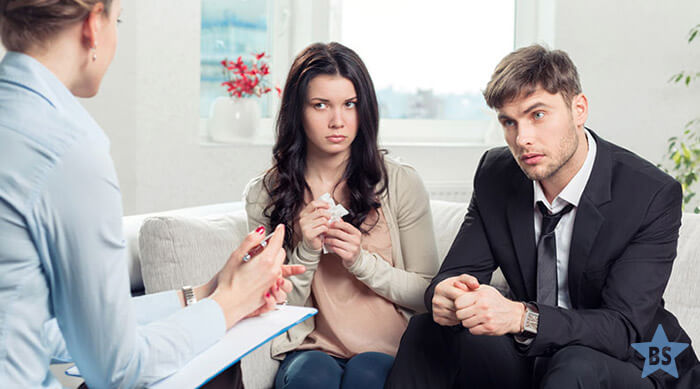 What Is Couples Therapy?
Definition
Let's talk about the most essential of concepts behind couple and family therapy. With a systematic approach, a client is not just one person, not a couple, but a family as a whole. Any problem is considered not as a feature of the behavior of some family member (including children), but as a result of the life of a family as a whole, as a system that is constantly evolving. All processes occurring in a family system are both a cause and a consequence of each other. What is couple therapy? Couple therapy is a way to analyze all of the causes and consequences of negative emotions and toxic environment in the family.
Operating principle
Problems of one family member are caused by bigger problems within a family. A psychotherapist has to do their best to identify the cause of these issues and the most effective ways to solve them. Systemic family therapy examines how family members communicate with each other and often utilizes various role-playing games. In some cases, family history is also considered to be an important factor in the process of figuring out ways to solve the problems. It can tell a lot about the reasons for current problems in the family. During the course of therapy, the whole family and the system of relations changes, and as a result, the behavior of its members changes as well.
Working process
A family therapist can work with the whole family, with a couple or just one member of a family, this includes children of all ages. During a conversation, they analyze the habitual forms of client's behavior and their ways of emotional response to the words and deeds of the people that surround them. They also bring up family rules (for example, how and what money is spent on) and family myths (the family's idea of who they are as a family, their stereotypes and roles). Then, together with a client, a therapist starts looking for new ways of interaction that improve the quality of life and relationships of a client and their family.
A genogram can be used during therapy – it is a diagram that is drawn from the words of the client, it reflects all the events in the family and relationships between its members (love, dependence, breakup). Genogram analysis helps find a source of problems, hidden in family history that makes family members behave in a certain way.
Reasons to Try Couple Therapy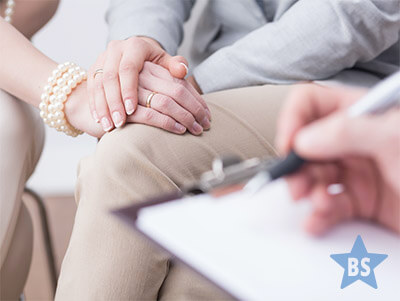 In case if you no longer trust each other
Trust is an essential part of any relationship, otherwise, there would have been no reason to live with a stranger. Trust is the most important part of coexistence, both partners have to feel safe in the presence of their significant other. If there is no trust in a relationship – there are some serious issues that cannot be ignored.
You are constantly arguing with each other
Trust is not the only essential part of a relationship. Think about this way, you are together for a reason, sure it is great if you can rely on your partner and you feel safe in their presence, but you have become a couple because you liked each other. If this feeling of affection and mutual empathy is lacking – you will face some serious difficulties in your mutual coexistence. The less love and affection you feel – the more disagreements you two will face.
You can't seem to have a normal dialogue
It seems like all of the attempts to find a compromise or just have a normal dialogue end in a scandal, misunderstanding, and resentment. In this state, people can tell all sorts of bad things to the people they love and hurt each other's feelings a lot. In this case, you must resort to the help of a psychologist. A specialist in the field of couples therapy will help you face your issues. A couple must be able to have a normal dialogue, it's the basis of any relationship, let alone a romantic one, and even something as strong and important as marriage.
You feel lots of discomfort and anger
This may sound selfish, but every relationship should bring some sort of profit to you. We are not talking about financial profit, it's about emotional profit. A relationship, like friendship or a romance, should essentially be just a simple yet effective way of exchanging positive emotions and feelings. That's really all there is to it, and if you don't feel like there is a point in you two being together – it's time to do something about your current state.
You or your partner resort to drinking away the pain
If you notice that you have started drinking more often and more than you wanted to, you feel broken in the mornings, you find it difficult to concentrate at work, and in any stressful or pleasant situation you think about a glass of wine or a shot of whiskey – it is quite likely that you have some problems with alcohol. If you are doing so because of a bad state of affairs in a family – it doesn't mean that you don't have a drinking problem.
If you regularly take drugs - this is also a reason to think about your life. It is not only about the harm of psychoactive substances per se. The main thing here is the reasons why people begin to use them in the first place. Usually, we are talking about a difficult childhood, a rejection, indifferent or toxic family, lots of anxiety, loneliness or heartache that people who drink or take drugs try to drown out in these substances. And whatever the case may be, whether it's drugs or liquor – visit a family therapist.
Problems with children
Many believe that raising children is a simple task. The main thing is to become a great example for your children. But at one point, everything may go wrong, and a child may lose their trust in you. Perhaps you missed something, and it is time to turn to the help of a psychologist before it is too late. Often there are problems with children, which is very embarrassing to talk about, but it is worth remembering that a psychologist won't be able to help you out if you just tell them lies to make yourself look better. After all, it is difficult for a surgeon to understand that you have appendicitis if you tell them that you have a headache.
You went through something really bad that poisoned your relationship
There may have been a certain event that caused you personally or your couple lots of discomfort and pain. Sure, it is hard to deal with it, and a healthy family will ensure that both partners get all of the support that they need. However, if such an event turned out to be a catalyst for all sorts of disagreements and issues – it's time to visit a family therapist.
You are bored with your life
Like we've said, a relationship should bring positive emotions into your life, it should be a catalyst for self-improvement. If, on the contrary, you feel lonely and depressed – you either have to work on your relationship or run away from it, there is no reason to live in such a sad state of mind.
No emotional and physical intimacy
We've already covered emotional intimacy, but we gave it a few different names. It's about peaceful coexistence that brings positive emotions to both partners, and if there is no emotional intimacy – you will start having disagreements with your partner, you are going to feel alienated. The same goes for your sex life. Sex is an essential part of any relationship, if you don't have sex – it is a sign of a larger underlying problem that is poisoning your relationship. Let's now look into some of the most popular couple therapy techniques.
Couple Therapy Techniques
Couples therapy techniques are the means by which psychologists make changes in the structure of family relationships. Here are the main types of couple therapy.
Sociometric techniques are considered the most popular and widely used couple therapy exercises due to their versatility. With their help, you can "patch" cracks in family relationships, based on each other's strengths.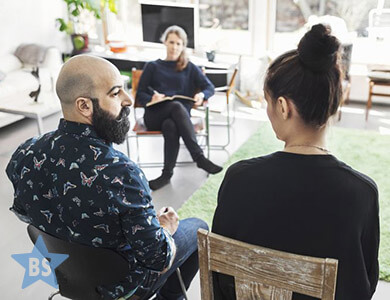 Behavioral techniques are the techniques by which a psychologist can get to the root of a problem. Here it is very important the behavior of family members in relation to each other. This is a very effective solution focused couple therapy technique. Paradoxical techniques can quickly and effectively solve most of the family problems. However, it is rather an experimental technique and isn't widely used.
There are also techniques based on imagination. These techniques are carried out through art therapy, associative elements. In general, they are positioned as emotion-focused couples therapy techniques. Couple Therapy Questions So, you are ready or thinking about professional help to fix your family problems. The first thing that happens is that you start thinking about the questions you will be faced.
You can ask this question with different goals:
To reduce anxiety, get ready for such an encounter.
To understand how family psychologists work.
To prepare to "outwit" or "outplay" a psychologist in their own field (which is pointless).
To not waste your time.
Here are the most widely used couple therapy questions that you will probably have to answer.
What has brought you here?
Why now?
Were there any attempts to solve your problem?
This looks like a short list of questions, but it may take you a lot of time to think about them to provide the best answer that you can. Also, there are quite a lot of couple therapy tips to be found online in case you want to come prepared.
How Much Does Couple Therapy Cost?
Couple therapy sessions last around 1-1.5 hours. Usually, these meetings occur once a week. Most systems for couples therapy have sufficient flexibility, so in some cases, one or several consultations may be enough, but sometimes long-term assistance is required (up to 30-40 consultations) as well. How much does couples therapy cost? The price of one session of couples therapy ranges from 75 to 200 dollars.
There are no comments. Be the first